Quote of the Day: I've come around to the idea that we must all live our own truths, no matter how uncomfortable those truths strike our loved ones…California has taught me that we all deserve to fulfill our dreams, women as much as men. from Prospects of a Woman by Wendy Voorsanger, p. 228, in a letter written by Elisabeth to her friend back East, Louisa May Alcott. 
I love reading historical fiction, but have not gravitated towards the traditional Westerns because they're too full of testosterone (although, I did like reading True Grit, which, of course, has a young female protagonist). I felt that women barely had a role in that part of history, at least how it has been told in pulp fiction and movies. So, when I saw that Wendy Voorsanger had written a novel from the perspective of a young woman, I was intrigued. I purchased the book through bookshop.org a way to buy from independent bookstores online. I found the site while looking up The Book Loft in Solvang, CA, as research for the book I'm writing, and their store got the credit for the sale.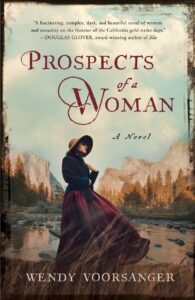 My Goodreads review of Prospects of a Woman by Wendy Voorsanger: 
The Wild West was not a place for the weak or faint of heart, no matter what sex you are. For Elisabeth, it is filled with hardship, rejection, passion, possibility, and prospects. In California she has more rights than she did as a woman back East. When her marriage becomes impossible, she seeks out her own fortune, with plenty of pitfalls. Yet, she perseveres. This is Wendy Voorsanger's first novel, and she did an excellent job. It is well researched, and I learned more California history. I cringed a little at some of the gritty details, and I truly cared about the characters. I'd say this is an historical romance, but not in a typical way. I'm not normally a Romance or a Western reader, but I found this one intriguing because Elisabeth was such a strong character. I also enjoyed her friendship with other women, and her business sense and creativity.
I wanted to highlight this book and author, so I asked Wendy if she'd do an interview with me.
MA: I really enjoyed reading about Elisabeth and the California gold rush. Her story is unique from others that I've heard about. How did you go about developing her character and storyline?
WV: The myth of women in the Old West (written into lore mostly by men), has overlooked the stories of so many extraordinary women. Many California women who contributed to building the early West inspired me in creating Elisabeth in Prospects of a Woman, including Josephine McCracken (journalist and environmental activist), Ina Coolbrith (writer and 1st-ever poet laureate), and Francis Gearheart (printmaker and watercolorist). Many of the other women in my novel are also based on real women—Nancy Gootch (an African American landowner in California), Luenza Wilson (hotelier), Juana Briones (rancher), and Anne Brighman (photographer).
MA: When you write, do you first think about character, setting, her situation, or something else?
WV: Nature always inspires me first. Living in the mountains of California, close to rivers and alpine lakes, makes me think back to the people who came before and lived close to the land— the native Americans, the Californios, and the early Americans rushing in for gold. There are so many early California women who thrived outside the confines of the traditions in the East, enjoying rights that no other state offered them. They could own businesses, buy and sell land, make contracts, get divorced, and keep custody of their children. The stories of those women are powerful and beg to be told. We need more women novelists writing accurate narratives about the Old West from the point of view of women. Most weren't sitting around waiting on a man to save them. The majority of women in the early West were strong and determined with extraordinary agency.
MA: I learned more about California history from reading your novel. I didn't know that laws were more favorable to women's rights than they were in other parts of America. How did California history and research help you develop Elisabeth's story?
WV: Growing up in California I didn't learn about women in early California in school. Nothing about the native Indian women, or Californio women, or the women of the gold rush. But, women were here all along, thriving in a new emerging society. Making enormous contributions. In visiting the small gold rush towns on Hwy 49 (named after the year that started the 1849 gold rush) I learned about so many of those women through first hand diaries I found in little museums. Discovering these few stories inspired me on a 10 year quest to learn everything I could about the women of early California. I scoured the Bancroft library at UC Berkeley immersed in the lives of these women, which was nothing at all like stories in pulp novels and Western movies pushed onto Americans. Contrary to the myth, most women in the early West were not working in brothels or as washerwomen, as those stories would have us believe. I'm attempting to chronicle the lives of those extraordinary women on my blog: www.sheiscalifornia.com.
MA: I didn't know the term Californios before reading your novel. What groups are represented in your novel and how did you choose them?
WV: The Spanish came to California in 1776 as colonizers, building a network of missions and enslaving the native California Indians for labor. Californios are the Hispanic people native to the California Spanish-speaking community made up of varying Criollo Spaniard, Mestizo, and Indigenous Californians. The Californios embraced the Vaquero cattle ranching traditions of landed gentry. For over 100 years, they created a powerful, wealthy Rancho system and a vibrant society before any American showed up. When the Americans arrived during the gold rush in 1849, they systematically took over the Californio ranches that had been in families for generations. I couldn't write about early California and not include Californios.
MA: I'm planning a trip to California later this year, what are some favorite places that I don't want to miss?
WV: You must visit Yosemite, of course, and stand where Elisabeth stood (on the east end of the Wawona Tunnel on Hwy 41). The view is breathtaking, and just how she describes it: Soaring in the distance stands a tower rock dome, cut clean in half by God Himself, yet still whole and complete in the halving, like my very own soul.
And if you have time, drop by Nevada City on Hwy 49 (the inspiration for Manazinta City in Prospects of a Woman). It's an adorable gold rush town that feels frozen in time. It's a real town, not a ghost town. Stop in at the Golden Era Bar which has been around since 1856, and order up a Coyoteville Cocktail: Tequila, lime, basil, ginger and a dash of Jalapeno. In honor of the Californos.
MA: That sounds lovely, Wendy. I'll check them out. I had one more burning question for Wendy. In the novel, you mention Ghirardelli chocolates in your novel. Have they really been around since the mid-1800's?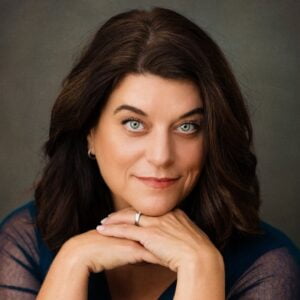 WV: Yes, about Ghirardelli Chocolate. Fun FACT: the company was incorporated in 1852, and is the third-oldest chocolate company in the United States, after Baker's Chocolate and Whitman's.
Check out her fun book trailer!
Thank you for your time and your wonderful book! You can learn more about the book and research behind it on the website for Wendy M. Voorsanger. 
Go. Create. Inspire!
Journaling Prompt: Do you enjoy reading historical fiction? What are some myths that author's have broken for you as you read more history from various perspectives?