Quote of the Day: I am under no obligation to make sense to you. The Mad Hatter
When you can't look on the bright side, I will sit with you in the Dark. The Mad Hatter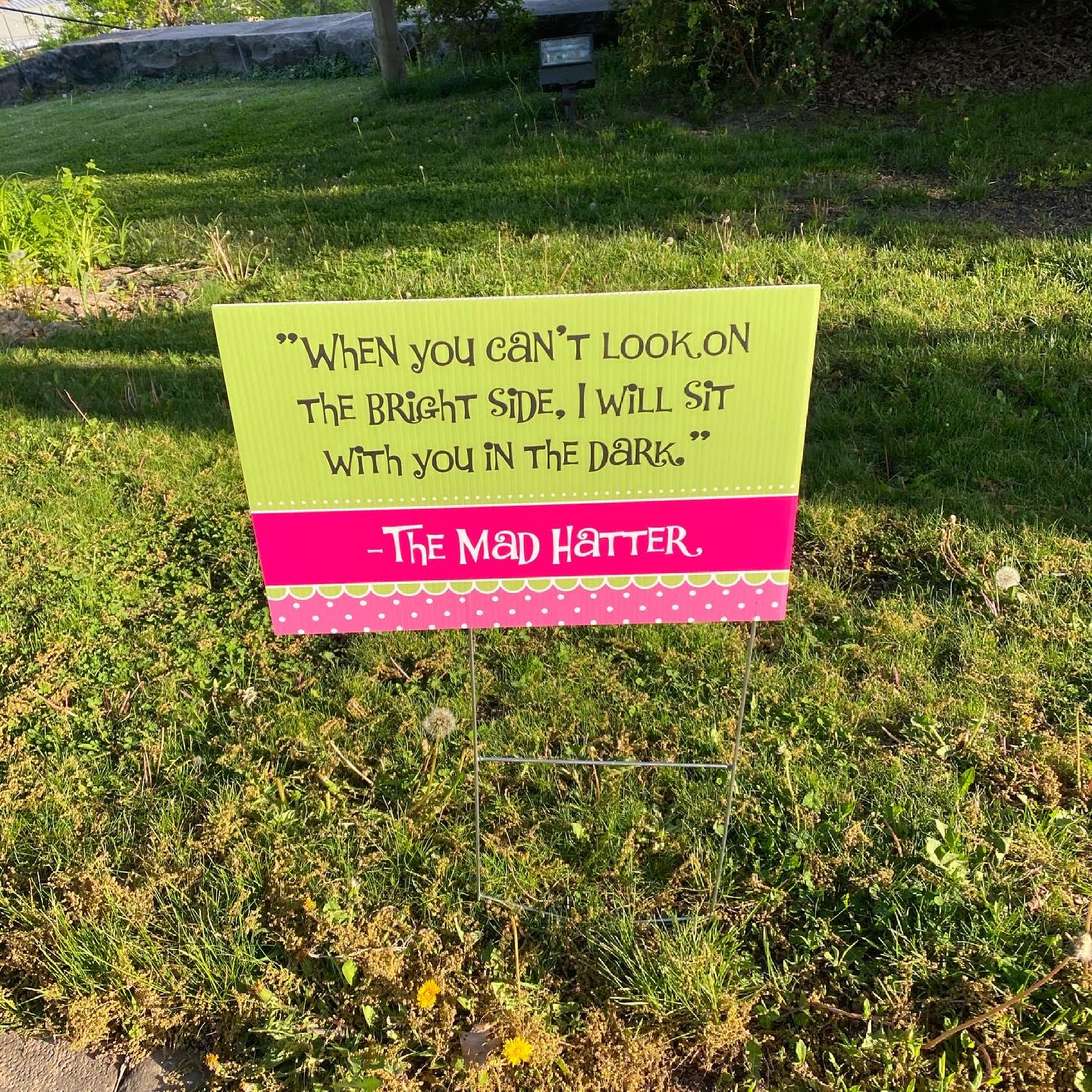 Watching Collide Theatrical's performance, outdoors and safely distanced, was a literal breath of fresh air. It felt so good to drive to the cities with friends, stop and say Hello to my college boy, eat at a nearby restaurant (Cafe Latte) that I've missed, and watch live theater. And, what a fantastic show to reopen that experience for me and my friends! Artistic Director and performer Regina Peluso has created a tremendous production/adaptation of the classic story of Alice in Wonderland. This story, told through dance and narration, puts the characters in a psychiatric hospital, where they explore their fears, anxieties, addictions, and ways of coping in this mixed up world. The song selections, all contemporary pop and rock, were a perfect match for the dancers, their characters, and the story they told. 
We were in Wonderland ourselves watching this performance on the back lawn of the historic James J. Hill House in St. Paul, MN. The city, including the Children's hospital, the clouds, and the glow of a setting sun were all part of the backdrop. Even the occasional helicopter flying overhead added to the mood of the piece. All these character: White Rabbit (Rush Benson), The Cheshire Cat (Chelsea Rose), Caterpillar Renee Guittar), the Red Queen (Regina Peluso), the Mad Hatter (Patrick Jeffrey), the Doctor (Jarod Boltjes), and Alice herself (Miranda Shaughnessy), came together with their unique angst in this crazy making world. We recognized most of the songs. (Some of us mouthed along to the familiar words.) The choreography fit with the lyrics, the characters, and the story they were telling. It was truly magical. 
They have chairs set up and spaced appropriately for Covid safe guidelines, masks are still required in most businesses in the Twin Cities, including as you enter the grounds for this show. We took ours off once we were seated. The lower level of the house is open to use the restroom, and everyone was very respectful of distancing and safety. 
Collide will perform Wonderland outside of the James J. Hill House, May 15-30, 2021, and outside at the Mill City Museum, June 5-20, 2021. Please visit the website for Collide Theatrical for showtimes and tickets. 
Go. Create. Inspire!
Journaling Prompt: Have you ventured out much as restrictions are lifting and more people are getting vaccinated? What are you looking forward to this summer?