Quote of the Day:  Why not you. Seattle Seahawks' quarterback Russell Wilson, leaning into the cameras after the big win on Super Bowl Sunday. He said that's something his dad would say to him. It gives you this inner courage. You are just as likely to be successful as the next guy (or gal), so why not you.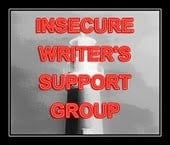 Click on his name for more inspiring connections!
It's a shock to me, too, that I'm quoting anything that has to do with football, especially The Big, Overpriced, Over-inflated, Out of control Testosterone Game. I had stopped watching it after the year of all the raunchy commercials when my 11-year-old son looked up at me and said, "I don't think I was supposed to be watching that." Referring to something offensive about women by a certain web company. Yuck. 
But, on Sunday afternoon, I made veggie dip for our non-party, found myself craving chicken wings, and ordered them up with a few pizzas. The Biker Chef wanted to watch the game, so I pulled out my knitting project and settled onto the couch. I was pleasantly surprised to see that most of the commercials were family friendly, and some of them quite clever. My fave was Ellen DeGeneres and the Three Bears.
And, I was inspired by Russell Wilson, that cute, little, young quarterback from the Seahawks. He didn't let negative voices stop him. He listened to his dad about valuing education first, sports second. He rose to the top, and he led his team to a win. He even inspired this non-athletic writer/musician to dare to become successful.
How about you folks? Why not you. Now, go out and do it!
Journaling Prompt:  When have you been surprised by inspiration? What is it that you really want to do? Why not you.