My son Zach has a Birthday in early December. We'd always wait to put up a tree until after his Birthday. I'm pretty sure he thought that getting a tree was part of his Birthday celebration. One year, when he was around eight years old, I found miniature Super Hero tree ornaments. We have Superman, Batman and Robin, the Flash, and for some reason Doc Oc! I mean, nothing says Merry Christmas like a Super Hero villain, right? Well, it was missing girl power, so this year, I found a Wonder Woman ornament!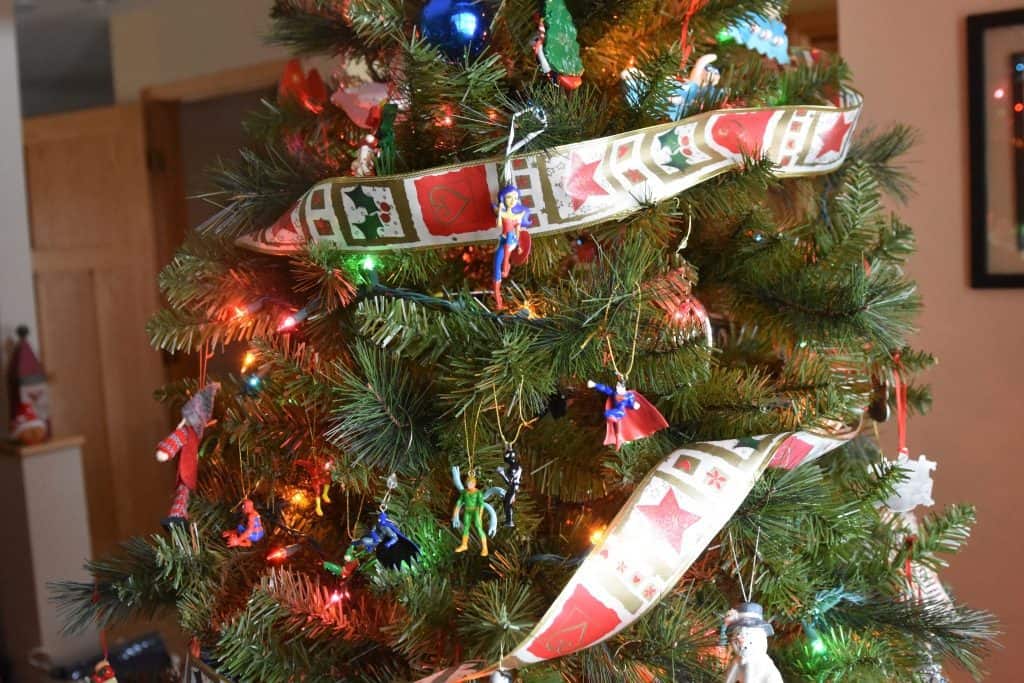 Merry Christmas!
Happy New Year!
Celebrate whatever you believe in, and be your own kind of Hero!
Go. Create. Inspire!
Journaling Prompt: Do you have any unique decorations for the holidays, or in your home?