Quote of the Day: Everyone has talent. What is rare is the courage to follow the talent to the dark place where it leads. Erica Jong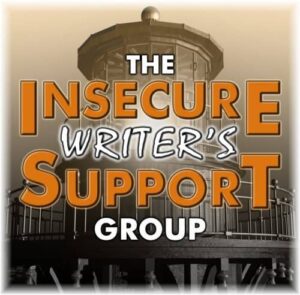 Today is another group posting of the Insecure Writer's Support Group! Time to release our fears to the world – or offer encouragement to those who are feeling neurotic. If you'd like to join us, click on the tab above and sign up. We post the first Wednesday of every month. You can also visit the founder Alex J. Cavanaugh for more info and links.
The question for the month doesn't apply to me and my (in)experience with having a novel published, so I'll skip it.
I like the idea of writing a novel, working through edits, getting published and holding a book in my hands that I wrote. Seeing it's place on the bookshelves of bookstores and libraries, and doing book talks and tours. But, the truth is, I don't seem to have the stamina to do that. I've written incomplete drafts of novels, but never finished them. I have, however, written short stories that have been published, as well as articles for magazines. I've written and produced plays. I'm enjoying writing a stage adaptation of a novel. So, is there really a novel in me? I don't know. I'll keep working on shorter work for now and see what happens.
Go. Create. Inspire!
Journaling Prompt: How are you doing with your writing, or artist, goals?