Quote of the Day: All things have been given to us for a purpose, and an artist must feel this more intensely. All that happens to us, including our humiliations, our misfortunes, our embarrassments, all is given to us as raw material, as clay, so that we may shape our art. Jorge Luis Borges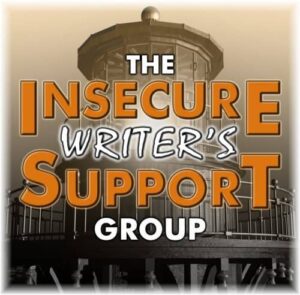 Today is another group posting of the Insecure Writer's Support Group! Time to release our fears to the world – or offer encouragement to those who are feeling neurotic. If you'd like to join us, click on the tab above and sign up. We post the first Wednesday of every month. You can also visit the founder Alex J. Cavanaugh for more info and links.
Question of the month: Do you have a word of the year?
Great question for January. I've been doing the Word for the Year for many years. In the past couple years, it changed throughout the year. I have a little blackboard under my calendar that my friend gave me a couple years ago. In December, I wrote the word Pause. In many ways the day to day activities were on pause. My dad passed away on Dec. 11, 2022. I spent the next week at my sister's house, partly to be with family, and partly because of a snowstorm that kept me safely tucked in our own little igloo world. We celebrated Christmas and his funeral service the same week. It was good to be with family.
The new year begs for adventure. I've used that word before. My sister helped me come up with a better word: Journey. Life is a journey. Sometimes, we travel far in our journey, sometimes the experience comes to us. I expect 2023 to include both.
I'm working on a stage adaptation of a murder-mystery by a Minnesota author, set in a rural town in the Northeast part of the state, an area quite familiar to my own growing up. It's a fun project, and the journey through it's development will be exciting and fulfilling, I hope!
Go. Create. Inspire!
Journaling Prompt: Do you have a word, phrase, or goal for the new year?