Quote of the Day: Be your own artist, and always be confident in what you're doing. If you're not going to be confident, you might as well not be doing it. Aretha Franklin
If you're looking for inspiration, watch Respect, the biopic of Aretha Franklin's life and career. She had much to overcome, and did it so well that it took our breath away. Jennifer Hudson's portrayal of the iconic Franklin is award-winning.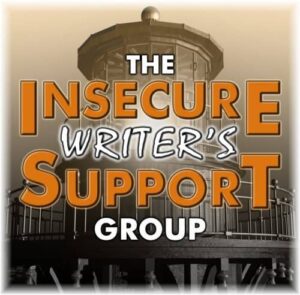 Today is another group posting of the Insecure Writer's Support Group! Time to release our fears to the world – or offer encouragement to those who are feeling neurotic. If you'd like to join us, click on the tab above and sign up. We post the first Wednesday of every month. You can also visit the founder Alex J. Cavanaugh for more info and links.
Question of the month: It's holiday time! Are the holidays a time to catch up or fall behind on writer goals?
Normally, I don't do much writing during the holiday season. Too many distractions. Last week, I tested positive for Covid-19, so I had a forced pause in daily life. I wasn't too sick, so I embraced the quiet time and did some writing on the play adaptation, decorated for Christmas and read a couple books. I have to be gentle with myself during this time. I want to do more, but that stresses me out, so I remind myself to pause. That's my word for the month. I need to get packages off to my older sons who won't be home for Christmas. So, today, I'll read a few of these IWSG posts and bake peanut butter chocolate chip bars and send them off along with my home made cinnamon bread and cards for the boys. I'll keep working on the play as time allows.
I'm back to teaching piano this week, and my schedule is quite full. I love listening to the young musicians play Christmas music. They all get a surge of interest when they can play songs they know and love. Oh, and I learned a new song on the piano, too. Not a Christmas song, but one by a French composer from a book on women composers that I picked up. It's a lovely melodic, rocking tune about a sleeping infant (so, kind of Christmas-y if you think about the manger scene).
Go. Create. Inspire!
Journaling Prompt: How are you doing during the holiday season? Missing anyone? Are you able to take a moment and paus?