Quote of the Day: One difference between poetry and lyrics is that lyrics sort of fade into the background. They fade on the page and live on the stage when set to music. Stephen Sondheim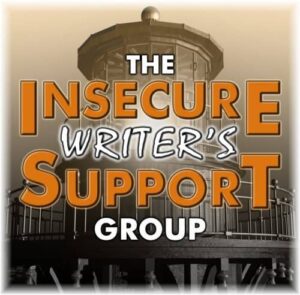 Today is another group posting of the Insecure Writer's Support Group! Time to release our fears to the world – or offer encouragement to those who are feeling neurotic. If you'd like to join us, click on the tab above and sign up. We post the first Wednesday of every month. You can also visit the founder Alex J. Cavanaugh for more info and links.
Question of the month: November is National Novel Writing Month. Have you ever participated? If not, why not?
I have not participated in NaNoWriMo. November is way too full for me. Plus, I can't write that fast. I have participated in Scriptfrenzy which was a spin-off of NaNo, a few years ago. It got me focused on my first full-length play which I then finished and produced locally, Coffee Shop Confessions. It was the highlight of my writing life so far. I'll be using this season to work on another full-length play. I'm also working on a suspense story. I shared the prologue on WEP and won the October "Thriller" Challenge. Thank you! What a thrill!! Honestly, it's affirmation that when you keep working on your craft and putting it out there, that you will find success and, more importantly, a supportive community. The WEP challenge is open to anyone. I participated for the first time in August, with the prompt "Moonlight Sonata," and got Runner-Up. I'm a musician and a piano teacher, so I'm inspired by music. I'm looking forward to the prompts they come up with for 2023.
Go. Create. Inspire!
Journaling Prompt: What are you looking forward to right now?