Quote of the Day: In a time of destruction, create something: a poem, a parade, a community, a school, a vow, a moral principle; one peaceful moment. Maxine Hong Kingston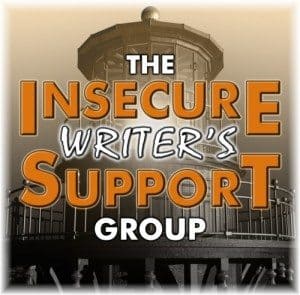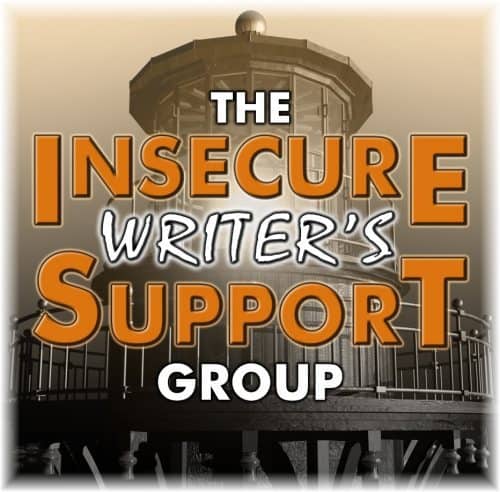 Today is another group posting of the Insecure Writer's Support Group! Time to release our fears to the world – or offer encouragement to those who are feeling neurotic. If you'd like to join us, click on the tab above and sign up. We post the first Wednesday of every month. You can also visit the founder Alex J. Cavanaugh for more info and links.
Question of the Month: Albert Camus once said, "The purpose of a writer is to keep civilization from destroying itself." Flannery O'Conner said, "I write to discover what I know." Authors across time and distance have had many reasons to write. Why do you write what you write?

The number one reason I write is for me to process my world, to create characters, to build a world, and work through experiences. I have stories in my head that want to come out. Writing is a way for me to connect with other people. 
My current WIP is set during current times. It's also a travel novel. It satisfies my need to process the world and what's happening. It also satisfies my longing to travel, to go out and see the world, and meet people, while I'm sitting home most of the time by myself. I believe that we will see an explosion of creative work in the next few years. At first, it was hard to do anything but eat, sleep, and watch TV. Now, the restlessness has set in, and I want to make something, to use my mind and creative resources. I'm also doing something new in my piano studio. I'm recording the students playing songs that they've worked on, and like, and making videos. I just started the project, so I don't have anything to share just yet. Although, I worked on one from the summer Driveway Concerts, using my own music (I played The Moonlight Sonata one night), and photos of the students playing in the concert, or doing lessons in the garage. It's as much of a time capsule as a creative endeavor. 
Go. Create. Inspire!
Journaling Prompt: How are you doing? What creative inspiration is keeping you hopeful and engaged during these uncertain times?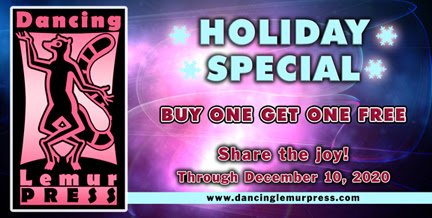 Dancing Lemur Press is offering a holiday special. I have a story published in their Tick Tock: A Stitch in Time Anthology.
Buy 1 print book, get 1 print book free
Buy 1 eBook, get 1 eBook free
Buy 1 audio book, get 1 audio book free
Print & eBooks – must be purchased directly from Dancing Lemur Press' website; free book must be same price or lower; when paying, note your desired free book in the comments section; free swag provided with print orders
Audio books – purchase from Audible, iTunes, or Amazon and send us your receipt stating your desired free audio book and we will send you a code for a free audio book: free audio book must be same price or lower
Offer good through December 10, 2020
Visit Dancing Lemur Press and explore their titles.