Quote of the Day: Books are the plane, and the train, and the road. They are the destination, and the journey. They are home. Anna Quindlen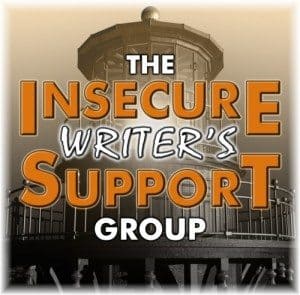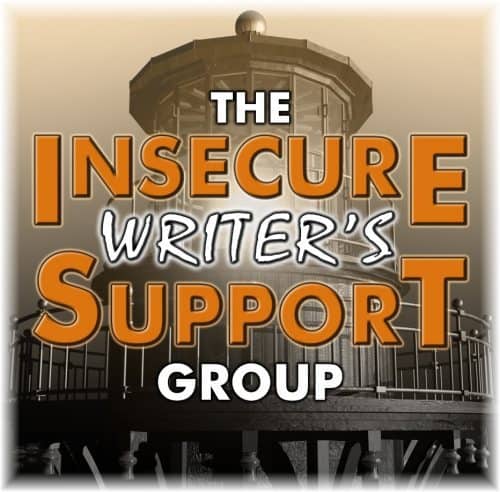 Today is another group posting of the Insecure Writer's Support Group! Time to release our fears to the world – or offer encouragement to those who are feeling neurotic. If you'd like to join us, click on the tab above and sign up. We post the first Wednesday of every month. You can also visit the founder Alex J. Cavanaugh for more info and links.
This month, I am a co-host, meaning I'll be visiting several extra blogs today. The other co-hosts are: Feather Stone, Chemist Ken, Beverly Stowe McClure, and Kim Lajevardi.
Question for the Month: Do you have any rituals that you use when you need help getting into the ZONE? Care to share?
I've tried a few, but none have stuck. It works best for me to write fiction outside of the house. I went to the local coffee shops while writing my play, Coffee Shop Confessions. That's not an option during the Covid-19 Quarantine. I also had success last summer when I wrote a short story for the contest. I rolled out a blanket on the grass, grabbed a notebook and several sharpened pencils, and channeled my inner middle-schooler. That worked, too. I also enjoy spending time on my deck. Sitting out there gives me the sense of going somewhere, being intentional about my writing, and I expect to have more success now that it's warmer. Also, I've planted a ton of containers, and a couple smaller garden beds in the yard. If all those seeds grow into plants, and don't get eaten by deer and rabbits, I'll be sitting in a jungle of vegetables and flowers. I expect to be inspired by nature and gardening. We'll see. The pandemic is distracting and disheartening. My motto right now is, Keep calm and plant a seed. 
I'm happy to help promote the next IWSG Anthology: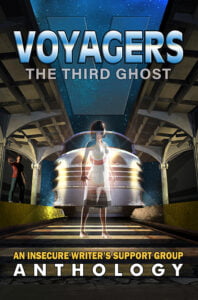 Voyagers: The Third Ghost
An Insecure Writer's Support Group Anthology

Journey into the past…
Will the third ghost be found before fires take more lives? Can everyone be warned before Pompeii is buried again? What happens if a blizzard traps a family in East Germany? Will the Firebird help Soviet sisters outwit evil during WWII? And sneaking off to see the first aeroplane – what could go wrong?
Ten authors explore the past, sending their young protagonists on harrowing adventures. Featuring the talents of Yvonne Ventresca, Katharina Gerlach, Roland Clarke, Sherry Ellis, Rebecca M. Douglass, Bish Denham, Charles Kowalski, Louise MacBeath Barbour, Beth Anderson Schuck, and L.T. Ward.
Hand-picked by a panel of agents, authors, and editors, these ten tales will take readers on a voyage of wonder into history. Get ready for an exciting ride!
Release date – May 5, 2020
$13.95, 6×9 trade paperback, 168 pages
Print ISBN 9781939844729 / EBook ISBN 9781939844736
Juvenile fiction – historical/action & adventure/fantasy & magic
Founded by author Alex J. Cavanaugh, the Insecure Writer's Support Group offers support for writers and authors alike. It provides an online database; articles; monthly blog posting; Facebook, Twitter, & Instagram groups; #IWSGPit, and a newsletter. A Writer's Digest 101 Best Website for Writers and The Write Life's Best 100 Website for Writers
https://www.insecurewriterssupportgroup.com/
Links:
Amazon – https://www.amazon.com/dp/193984472X/
Barnes & Noble – https://www.barnesandnoble.com/w/voyagers-yvonne-ventresca/1135912991?ean=2940163430857
ITunes – https://books.apple.com/ca/book/voyagers-the-third-ghost/id1493413956
Kobo – https://www.kobo.com/us/en/ebook/voyagers-the-third-ghost
Goodreads – https://www.goodreads.com/book/show/50364415-voyagers
My short story "One More Minute" is in the 3rd IWSG Anthology, Tick Tock: A Stitch in Crime, also by Dancing Lemur Press. As a fun way to promote their books, the editors at Dancing Lemur asked their authors to record themselves reading from their work. You can watch it on the Dancing Lemur Facebook page.  
One more thing before I go. I know there are an overwhelming amount of options to watch on live streams, etc, but here's one I want to highlight. Park Square Theatre in St. Paul, MN has a huge mission to create theater for students. This year, they weren't able to perform The Diary of Anne Frank live, so they recorded it using Zoom. It's brilliant. I have never felt so emotionally connected to the story and Anne's experience. Available through May 24, 2020. 
Go. Create. Inspire! And, stay well.
Journaling Prompt: What are your coping skills during this pandemic? Where do you go, or what do you do, for inspiration, now, or any time?