Quote of the Day: Storytelling offers the opportunity to talk with your audience, not at them. Laura Holloway, founder and chief of The Storyteller Agency
My life revolves around stories. I'm a writer, a theater reviewer, an avid reader, a piano teacher (so many stories come from the piano bench and making music), and a theater/improv teacher and performer. Stories live all around me, and I'll take my stories any way I can get them. I like writing reviews on Goodreads because it helps me keep track of stories that I've read, or listened to, and they give you a summary at the end of the year. I read, or listened to, 44 books, a little down from last year. However, one of the books was Anna Karenina by Leo Tolstoy, a book club choice (not mine), which is over 900 pages long, and about 35 hours of listening. That's a marathon. However, I thoroughly enjoyed it. Maggie Gyllenhaal narrated it beautifully. It was one of my favorite listens of the year. I most recently listened to Jim Dale read The Night Circus by Erin Morgenstern. While the story wasn't profound, it was beautifully written, and the descriptions were gorgeous, and Jim Dale's narration was pure delight. I finally read/listened to The Alchemist by Paulo Coehlo this year. I can understand why it has such a large following. I used it as inspiration for a speech I gave on women and courage.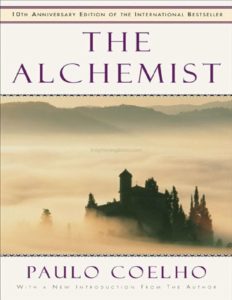 We read many interesting books for book club this year. The one that stands out the most is a memoir Educated by Tara Westover. I read a few more mysteries by the master Agatha Christie. The movie Knives Out is inspired by her book Crooked House. The movie is great, entertaining from start to finish. And, I thoroughly enjoyed reading Lorna Landvik's latest novel, Chronicles of a Radical Hag (with recipes). A great title, don't you think? She's one of my favorite Minnesota writers and entertainer. I've been to her stand-up, Party in the Rec Room, in Minneapolis several times. (Runs 4 weekends, Jan. – Feb.) 
I spend most of my time watching theater. My blog is filled with reviews. I'm grateful for the opportunity and invitations to come view and review theater productions in the twin cities of Minnesota, as well as local shows. This year, I saw 76 productions and performed in one local production of Mamma Mia, in the ensemble. It was a blast. Here's the breakdown:
11 dramas
5 comedies
2 Improv shows
18 musicals
4 unique/new shows
5 touring shows
9 performances that my college sons were in, plus 8 marching band performances (cleverly disguised as Gopher football games)
12 local/community theater productions
4 concerts that toured in Brainerd, MN
1 show that I performed in
1 improv show that I performed in
3 theater workshops that I lead
I'm grateful for all the opportunities. All the shows were terrific. I saw the touring production of the exciting new musical Six, about the wives of King Henry the VIII, who finally get their chance to tell their stories. I finally got to see All Is Calm by Theater Latté Da with my four sons. It was everything I'd imagined, and more. I sat riveted in the audience at the Pillsbury House during Blood Knot, starring Stephen Yoakam and James A. Williams, who are masters at their craft, telling a profound story of Apartheid in South Africa in the 1960's. I still think about the message of The Children at the Jungle Theater and what kind of mess we're leaving for our children in regards to the environment and our responsibility to them.
The Curious Incident of the Dog in the Night-Time at the Yellow Tree Theatre in Osseo, MN showed me how some people might see the world who are a different neuro-type from me. The Wayward Theater Company staged Macbeth at the James J. Hill House, a haunting atmosphere for this sinister play. I'll never forget watching Lady Macbeth, just feet in front of me, plotting her scheme, laying out the pieces from a box, like a carefully planned attack. 
I saw the most musicals, my favorite, and I love everything they do at Theater Latté Da. Their next show, Bernarda Alba is on my must-see list for the winter season. I was surprised by a newer musical, Ride the Cyclone, at The Jungle Theater, and how engaging and clever it is. The cast was phenomenal, and my oldest son (age 25) said, "I'm glad I stayed around to see this one." 
The Ordway produced a gorgeous 42nd Street, that I liked so much I went twice! It had all the glitz and glamour of a Broadway musical, along with exceptional tap dancing. Contrast that to the scaled down version of Into the Woods by Ten Thousand Things Theater, directed by Marcela Lorca, which got to the heart of this unusual musical in a way I've never experienced before. 
At the Orpheum in Minneapolis, The Phantom of the Opera toured here, again, and it's still a sentimental favorite. Dear Evan Hansen broke my heart, and Hello Dolly turned out to be a lovely theater moment, and I got to see the legendary Betty Buckley. Her solo, "Before the Parade Passes By" put tears in my eyes. So lovely.
Three unusual shows that made me think were Caught by Christopher Chen, presented by Full Circle Theater at the Dowling Studio at The Guthrie Theater, The Hollow by Trademark Theater, and What If by The Moving Company. You'll have to go back and read my reviews. There is so much to say about each one. They all do what theater does best, makes you think, asks questions, gives you a chance to think of answers, and even more questions, enlightens and makes you think. These are shows to talk about well after the lights go back up!
The sweet spot of the season, and a comedy that I saw mid-December, when it's getting bleak out there and the holidays start to get overwhelming, was The Norwegians by Dark & Stormy Productions. I'm still giggling at the jokes, the connections and how much I related, and the charming performances by the cast. A highlight to the theater and holiday season (note: it's not a Christmas-y play)!
I'm ringing in the new year, 2020, with a show that is at the top of my must-see list, A Doll's House, Part 2, at The Jungle Theater, next weekend. A Doll's House, by Henrik Ibsen, is one of my favorite plays. I'm curious to see how modern playwright Lucas Hnath takes the story to the next stage.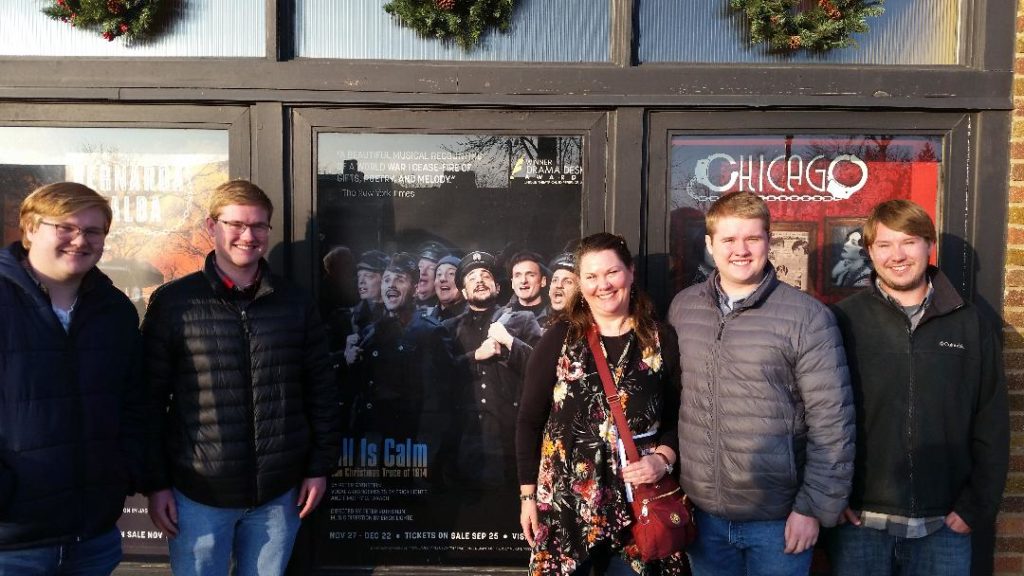 So many stories, so little time! I'll continue to read, listen, create, watch, and enjoy every one of them! The best part about my love of theater is sharing it with people I love. It's an opportunity to extend the invitation and spend time with people. We make memories while experiencing the story together. I'm especially grateful when I can share that experience with my four sons.
Go. Create. Inspire!
Journaling Prompt: What are some of your favorite stories from 2019? What are you looking forward to in print, on the screen, on stage, or otherwise in 2020?