December 4 question– Let's play a game. Imagine. Role-play. How would you describe your future writer self, your life and what it looks and feels like if you were living the dream? Or if you are already there, what does it look and feel like? Tell the rest of us. What would you change or improve?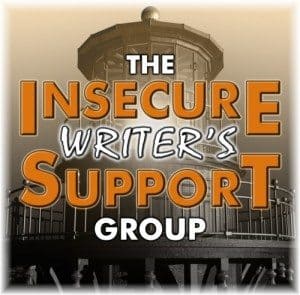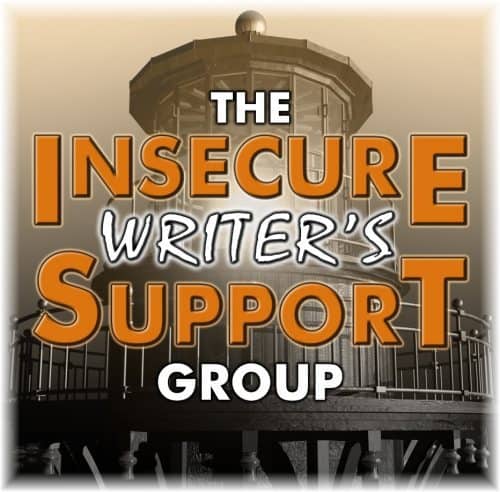 Today is another group posting of the Insecure Writer's Support Group! Time to release our fears to the world – or offer encouragement to those who are feeling neurotic. If you'd like to join us, click on the tab above and sign up. We post the first Wednesday of every month. You can also visit the founder Alex J. Cavanaugh for more info and links.
Alex announced the winners of the IWSG Anthology Contest. I submitted a short story, set in 1984 about a girl who finds a fairy named Elektra in her garden. They have a bit of an adventure and help each other out. I had fun writing the story, communicating with my younger sister about the 80's, the farm, and the characters. My story was inspired by a painting that she did of a fairy, whom we named Elektra. I gave her a story. Although, they didn't select mine for the anthology, I felt like a winner in writing and submitting it. Now, I can use that story in some other way. Probably in my theater workshops.
Congratulations to the winners!
The winners of the 2019 IWSG Antholgy Contest:
Middle grade historical/adventure
Featuring these stories and authors:
The Third Ghost – Yvonne Ventresca
Winter Days – Katharina Kolata
Feathered Fire – Roland Clarke
The Ghosts of Pompeii – Sherry Ellis
Dare Double Dare – Louise MacBeath Barbour
The Blind Ship – Bish Denham
A World of Trouble – Rebecca M. Douglass
The Orchard – Beth Anderson Schuck
Return to Cahokia – L.T. Ward
Simon Grey and the Yamamba – Charles Kowalski
We'd like to thank our amazing judges:
Elizabeth S. Craig, author and honorary judge
Dianne K. Salerni, author
Lynda Dietz, editor
S.A. Larsen, author
Rachna Chhabria, author
Lindsay Davis Auld, agent – Writers House
Tonja Drecker, author
David Powers King, author
And a big thanks to everyone who entered! There were some great stories.
Our previousIWSG anthologies –
Masquerade: Oddly Suited
Tick Tock: A Stitch in Crime
Hero Lost: The Mysteries of Death and Life
Parallels: Felix Was Here
I do have a short story published in Tick Tock: A Stitch in Crime called "One More Minute." It is affirming to get a story accepted. I don't feel discouraged about not getting this story accepted. It didn't fit this anthology. That's okay. I enjoyed writing it. I channeled my younger self and set up a writing spot outside in my yard. I laid down a blanket, brought out water and cookies, a good, old-fashioned notebook and finely sharpened pencils and let my imagination soar. It's a lovely memory now as my backyard is covered in a foot of snow. 
Now for the response to this month's question (see above). Last month, I was the lunch time speaker at an event on women, courage, and leadership. At first, I thought, why did you ask me? I'm not a public speaker. But, in the asking, and subsequent conversations with friends who are encouragers, I learned that I do have something to say. Once I had my plan, got up in front of people and started sharing what I've done, and inviting them to join in, it felt fairly natural. In fact, I looked at the books on the table that were door prizes, books by other nationally known authors/speakers who were telecast into the event, and I thought, hmm, I could to this. Now, I need a book to promote. So, instead of feeling insecure this month, I feel motivated. I'm ready to be a leader, to share my journey and my stories. Whether that's a published novel, a memoir, a play, or how to do Improv, I'm ready. The New Year is filled with possibilities.
Go. Create. Inspire!
Journaling Prompt: What are your hopes and dreams for the New Year? Do you have a word or phrase to focus on in 2020? Hmm. 2020, seems like a time to get goals and dreams into focus.