Quote of the Day: Bread – like real love – took time, cultivation, strong loving hands and patience. It lived, rising and growing to fruition only under the most perfect circumstances. Melissa Hill from Tiffany's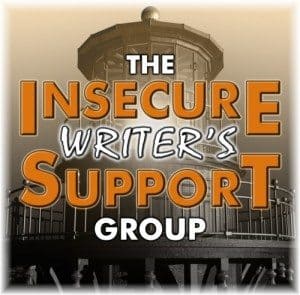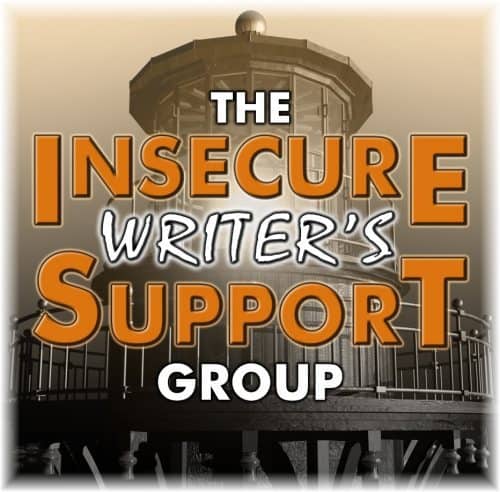 Today is another group posting of the Insecure Writer's Support Group! Time to release our fears to the world – or offer encouragement to those who are feeling neurotic. If you'd like to join us, click on the tab above and sign up. We post the first Wednesday of every month. You can also visit the founder Alex J. Cavanaugh for more info and links.
Question of the Month: What's the strangest thing you've ever googled in researching a story? 
I don't have anything too strange to report. I looked up fashion and home decor of the 1980's for the short story I wrote for this year's IWSG Anthology contest. I've googled "Are dogs allowed in National Parks?" None of that is very strange, except for I don't have a dog. What might raise a few eyebrows was my dedication to one of the blogger's Blogging from A to Z one April who was dedicating the entire month to poisons! (So sorry that I don't remember who that was. If you're reading this post, let me know and I'll give you the creds!) It was fascinating. If I ever want to write a story that includes poisons, I'll go back and get more educated! I do love a good murder/mystery!
Today, I want to talk about Courage. I was asked to be the lunch speaker for a Leadercast at a local site. The Leadercast event was telecast out of Atlanta, Georgia. We watched videos of amazing speakers who were on site in Atlanta. Big names, like Glennon Doyle (author of Love Warrior and Momastery blog) Kate Delaney (Emmy award-winning journalist and first woman to report from a men's locker room), and Priya Parker (author of The Art of Gathering: How We Meet and Why it Matters), and many others. And, me, local person. I was not televised! The first question I asked when Katie called to ask me was, "Why did you pick me?" Ha! I wouldn't put public speaking on my resumé. I've been in front of groups many times as a teacher, workshop leader, performer, and church musician. I wasn't sure I was qualified to speak at this event. So, I called my friend Krista. She said, "You need to do this. You DO have something to say. Who are you not to?" Hmm. Reminds me of another quote often contributed to Nelson Mandela, but really came from author Marianne Williamson:
Our deepest fear is not that we are inadequate. Our deepest fear is that we are powerful beyond measure. It is our light, not our darkness that most frightens us. We ask ourselves, Who am I to be brilliant, gorgeous, talented, fabulous? Actually, who are you not to be? You are a child of God. Your playing small does not serve the world. There is nothing enlightened about shrinking so that other people won't feel insecure around you. We are all meant to shine, as children do. We were born to make manifest the glory of God that is within us. It's not just in some of us; it's in everyone. And as we let our own light shine, we unconsciously give other people permission to do the same. As we are liberated from our own fear, our presence automatically liberates others.
I doubted myself, and told Krista the same. She said, "Think of it as a blog post, but live." Her words of encouragement and planting that idea made all the difference. I said, "Yes," and presented my speech on courage. I even taught the group a couple Improv activities! I had them stand up, shake it out, play word ball (like word association) where you have to look at each other, listen, and respond to the word given. It was great.
It also helped to think of speaking to a smaller group, or even an individual (which are far less intimidating and more my usual), and so, I could be more myself. My friend Joanna said, "Laugh," and I did, especially with the Improv activities. Plus, I had a few friendly faces in the audience cheering me on. Thanks, Marina, for attending with me and supporting me!
I gave out a copy of Tick Tock: A Stitch in Crime, IWSG Anthology, 2018, (Dancing Lemur Press) where I have a short story published, to an Improv volunteer. It made me feel like I could do book talks and be a guest speaker. Now, I need to write the book that gets published!
Go. Create. Inspire!
Journaling Prompt: What are some successes you've had that needed courage?