Question of the Day: It's spring! Does this season inspire you to write more than others, or not?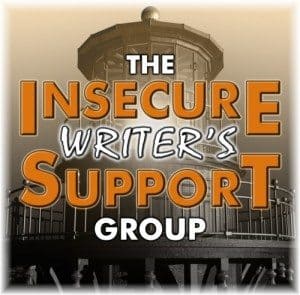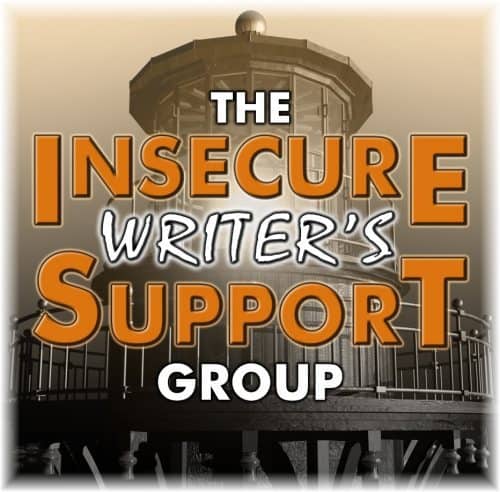 It's time for another group posting of the Insecure Writer's Support Group! Time to release our fears to the world – or offer encouragement to those who are feeling neurotic. If you'd like to join us, click on the tab above and sign up. We post the first Wednesday of every month. You can also visit the founder Alex J. Cavanaugh for more info and links.
Spring Fever has hit the Midwest, and it's hard to do anything that doesn't involve going outside and soaking up the sun. Plus, I have two boys graduating from high school this year. I've written a couple of journal entries.
This is an exciting month in my writing career. The Tick Tock: A Stitch in Crime anthology is out, and my story "One More Minute" is in there. When I found my box of books on the doorstep yesterday, I took this picture and tweeted, "The Tick Tock Anthology has arrived, and so it seems, have I!" It's a thrill and an honor to be part of this anthology. The only thing left to feel insecure about is, "I hope people like it!" 
My publicist friend Krista Soukup, Blue Cottage Agency, is planning a party for me and my book. It will be in early June. May with seniors is too much! More details below.
Tick Tock: A Stitch in Crime
An Insecure Writer's Support Group Anthology

The clock is ticking… 
Can a dead child's cross-stitch pendant find a missing nun? Is revenge possible in just 48 minutes? Can a killer be stopped before the rescuers are engulfed by a city ablaze? Who killed what the tide brought in? Can a soliloquizing gumshoe stay out of jail? 
Exploring the facets of time, eleven authors delve into mysteries and crimes that linger in both dark corners and plain sight. Featuring the talents of Gwen Gardner, Rebecca M. Douglass, Tara Tyler, S. R. Betler, C.D. Gallant-King, Jemi Fraser, J. R. Ferguson, Yolanda Renée, C. Lee McKenzie, Christine Clemetson, and Mary Aalgaard. 
Hand-picked by a panel of agents and authors, these eleven tales will take you on a thrilling ride into jeopardy and secrecy. Trail along, find the clues, and stay out of danger. Time is wasting… 
$14.95 USA, 6×9 Trade paperback, 204 pages, Freedom Fox Press
Mystery & Detective (FIC022000) / Crime (FIC050000) / Thrillers (FIC031000) 
Print ISBN 9781939844545 eBook ISBN 9781939844552
$4.99 EBook available in all formats
Go. Create. Inspire!
Journaling Prompt: What are you celebrating this season?