Quote of the Day: Just keep swimming, just keep swimming, just keep swimming, swimming, swimming… Dory (Now, I'm going to get stuck with that song! Oh, it's a nightmare. Marlin) Best mantra for people on the swimming and diving team. Plus, this clip makes me giggle.
I was one of the lucky parents to "volunteer" to take photos for the Brainerd High School Boys Swimming and Diving team. All my boys have been on this team. My older boys have graduated. My younger boys, twins Charlie and Eric, are currently seniors on the team. The best part about purchasing that new lens (thanks for the recommendation, Tracy, What Stirs Your Soul Photography) and saying yes to the task of photo taking and video making was getting down on deck and being able to focus on the swimmers. I got some great shots of my boys and their teammates.
Favorite Photo: Michael, an all-around great swimmer. My boys said he could swim any event and place, if not win. He recently received the AAA award, which is a student who shows excellence in Arts, Academics, and Athletics. Congratulations, Michael. (He was also once a piano student of mine, so proud of all his accomplishments.)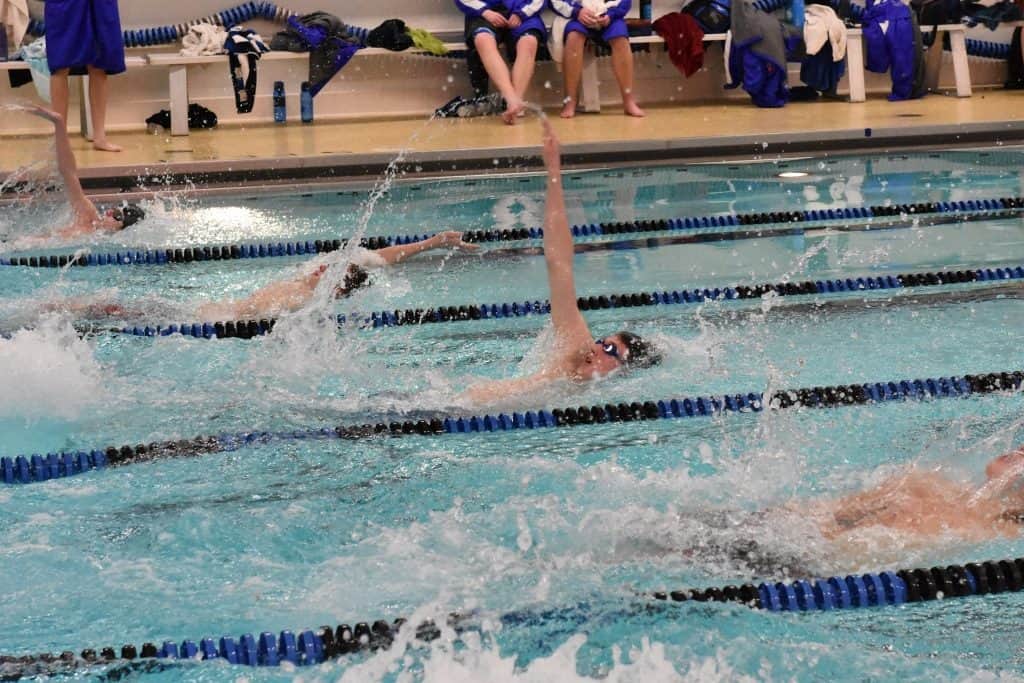 I like how the camera froze the water arc.
Diving is fun to shoot! Although, we do have a few anxious moments, gasps, and cringes as divers get a little too close to the board! Divers are a brave lot.
And, a few family shots. Proud of my boys. So glad I got the chance to take these shots, and many more!
I'll conclude with my second favorite shot. I call this one "Feet"!
Go. Create. Inspire! And, just keep swimming!
Journaling Prompt: What activities did you, or do you, enjoy in high school or community?