Quote of the Day: Life shrinks or expands in proportion to one's courage. Anais Nin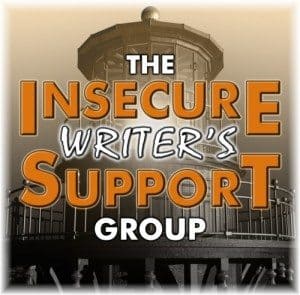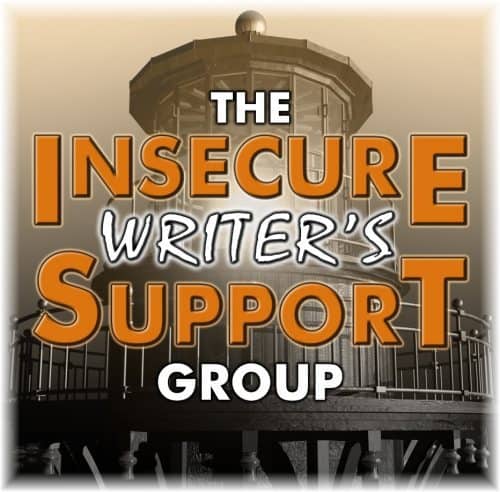 It's time for another group posting of the Insecure Writer's Support Group! Time to release our fears to the world – or offer encouragement to those who are feeling neurotic. If you'd like to join us, click on the tab above and sign up. We post the first Wednesday of every month. You can also visit the founder Alex J. Cavanaugh for more info and links.
Last month, we were asked to take pictures of the IWSG swag. I won second place with a picture of me, my Phantom of the Opera mug of coffee, and Mr. Happy at my side. What fun! Thanks to The Biker Chef for taking the photo, thanks to IWSG admins for choosing my photo, and thanks to the authors who contributed their books and sent them to me. I'll have good reading to get me through the long Minnesota winter!
This month's IWSG question is about NaNo, the write a novel in a month writing challenge, but I don't participate in that challenge. I'm not even sure I'm a novelist. I write plays, articles, reviews, and short stories. What?! Yep. I wrote a story for the IWSG Anthology Contest, due today, and I even sent it in two days early. Look at me go. It was good to write something that had guidelines, and most importantly, a deadline. Even if my story doesn't get selected for the anthology, it felt good to write it.
Last night, I saw Finding Neverland at the Orpheum Theater in Minneapolis, MN. It is a musical adaptation of the movie by the same name. It is the story behind Peter Pan and its creator J.M. Barrie. He was kind of in a slump. His plays were all starting to look and sound the same. He felt the need to write something different, but he found resistance from the producers, and his own creative muse. He meets and befriends Sylvia Llewelyn Davies and her four young sons. Her husband has recently passed away, and she and the boys are trying to make the best of their situation. Barrie's imagination is sparked by the boys' play-acting, and he begins to write his most famous work. 
I thought of all of us Insecure Writers while watching this performance. Barrie's committee, the one that meets inside your head to tell you that you're not good enough, was like Captain Hook. But, Barrie took that evil voice and turned it into a character, a whole cast of characters. He became the brave pirate and wrote the story that was on his heart.
So, dear IWSG friends, draw your sword, leap on deck, swing from the ropes on the mast, and write the story that is on your heart! Today is your day to shine. All best to those of you taking the NaNo challenge!
Go. Create. Inspire!
Journaling Prompt: What does your evil committee look and sound like? Did you enter the anthology contest, or rise to any other challenge lately?