Quote of the Day: Those who tell the stories perpetuate the culture. unknown origin
I don't even remember where I read that quote, but I jotted it down as inspiration for a play writing class that I'll be teaching this spring. I'm inspired by the novel Station Eleven by Emily St. John Mandel. We read it for book club. It's a futuristic story about a collapse of the world from a devastating flu pandemic. I don't normally read dystopian novels, nor do I care for doomsday type stories, but this novel turned out to be one of my favorites. So much, in fact, that I can't stop thinking about it. I read a library copy, then bought my own copy so I could reread it and mark passages that inspire my play writing class. I'll be working with students in Middle School, grades 5-9. Possibly.
I work with the theater department at our local community college. They are very generous in hosting my theater workshops and handle all the registration. I do the workshops to fill a gap of not having opportunities for young people to experience theater in our community. One of our high school teachers is stepping up the theater program there, but there's nothing in the lower grades. The community college/theater hasn't done any shows for students to be in, only shows that might have one or two kids in a more adult show. Then, this week, they announced that they're holding auditions for a play for kids in grades 5-8. What?! Why am I trying to direct a play writing workshop at the same time as they're producing a play for the same age group? Frustrating.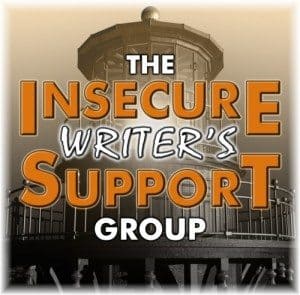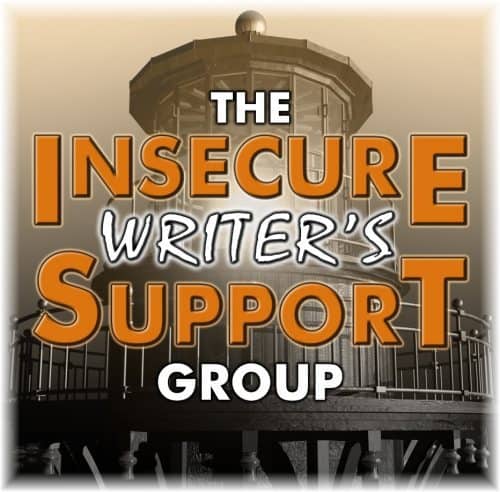 My insecurity is that I think I'm doing some good in my community, that I'm contributing as a writer, teacher, theater director and supporter, and yet, not feeling like it's valued. Why does it have to be so hard? It probably comes down to this. I feel like I spend too much energy on other people and helping them meet their goals and dreams, and not enough time on my own thing, and really want the support in my court, too.
This post is part of the Insecure Writers Support Group, which includes hundreds of bloggers, who post on the first Wednesday of each month about their insecurities, frustrations in their creative lives, and offer support to one another. To participate, or read more posts on this topic, visit their website or the founder Alex J. Cavanaugh.
I decided not to participate in the April Blogging from A to Z Challenge this year. For the past five years, I have loved being part of that marathon blogfest, but this year, I wasn't prepared and didn't have the energy for it. Maybe, I've freed myself up to work on my own writing. I'm sensing that it's time to tell my own stories.
Go. Create. Inspire!
Journaling Prompt: When have you felt undervalued? What did you do to give yourself a boost?
PS: I found this while eating my lunch today. A very appropriate Tedtalk.