Quote of the Day: Some of my proudest moments campaigning have been when I could serve as a positive role model for young people in our community. I won't give merit to the negative postcards that continue to come in people's mailboxes (including mine), because they're simply baseless and I believe we're better than that. What I will spend my time on is the positive experiences I've had in District 10A since I announced my campaign in February. We must do better as a country, and that starts locally with focusing on the community and being a positive representative to our next generation. Quinn Nystrom, Candidate for MN House 10A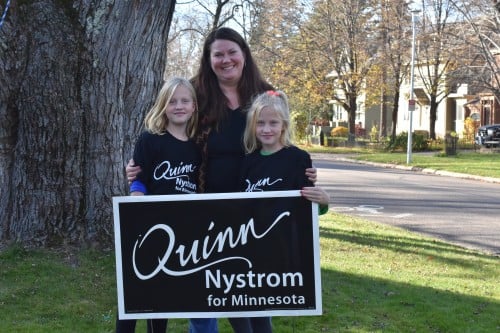 For the first time in my 49 years of life, I am experiencing what it means to rally around a candidate. I've voted in every election since I turned 18 and thanked my founding mothers for earning that right for me. I've had candidates that I was rooting for. This year, I said yes to having a campaign sign in my yard for Quinn Nystrom, and I've sent out a few tweets and FB shares in her support. After witnessing what a strong and positive influence she's been on the young ladies of the Brainerd area, she has my full support. 
My friend Krista organized a house meet and greet for Quinn in her neighborhood. "It's not a fundraiser," she said. "It's not even a vote-for-me rally. It's a chance to gather together to meet the candidate and ask questions. And, yes, bring your kids!" It turned out to be the most positive moment in this whole yuck-filled campaign season. A small group of 9-10 year old girls came with questions and wonder.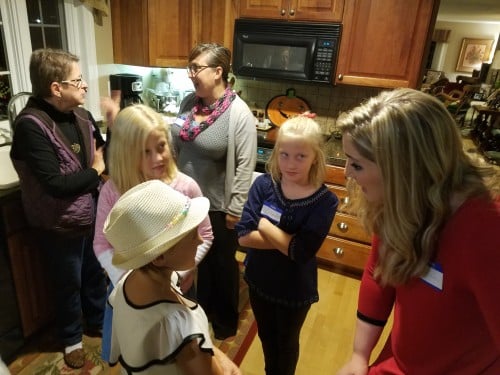 "I have a question," one of them said, as she shyly approached the candidate. Quinn leaned down to her, expecting something sweet that a little girl might ask. "What would you do if they tried to put the pipeline through Minnesota?"
Another girl wrote in her notes after the session with Quinn and what they talked about, telling her mom. "She was so so nice." They thought she'd be all mean and gruff. Her sister said, "Ya. I thought she be all 'build a wall!'"
Quinn has been a leader in my community. She's been open and honest about who she is and what she stands for. She was diagnosed with type-1 juvenile diabetes when she was 13-years-old and went on to be an advocate for diabetes research and a speaker on the subject. She wrote a book about her experiences, which I reviewed, called If I Kiss You Will I Get Diabetes?  
She's genuine and caring and someone who has my best interests in mind. I am amazed at her energy and intelligence. My yard sign disappeared a few weeks ago, so let this be my front porch campaign. 
I vote Quinn for the Win, along with these twins, and their friends and mothers, for the MN House 10 election! I'm excited to see how far you will go, Quinn. Visit Quinn Nystrom's website for more information on her, her book, and her career.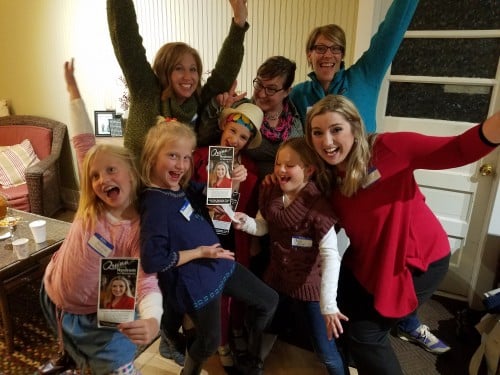 Go. Create. Inspire! And, I mean that. Do something that a young person would be proud to emulate. 
Journaling Prompt: What do you know about the fight for women's rights to vote?