Quote of the Day: Life it is not just a series of calculations and a sum total of statistics, it's about experience, it's about participation, it is something more complex and more interesting than what is obvious. Daniel Libeskind, found at Brainy Quotes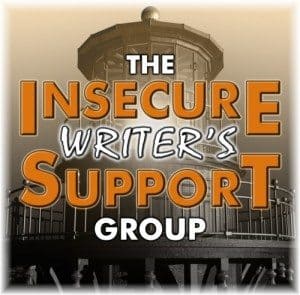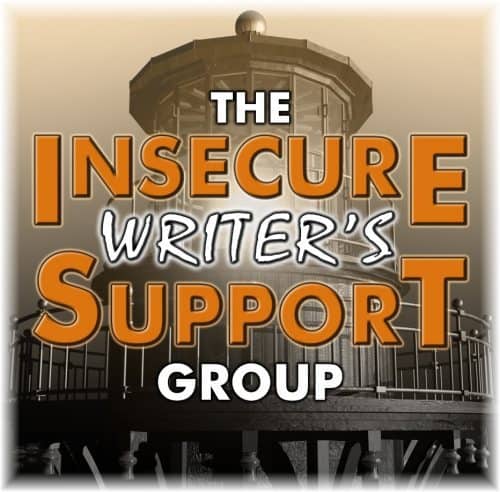 Here we are again, at the first Wednesday of the month, writing our posts for the Insecure Writer's Support Group, founded by the amazing blogger Alex J. Cavanaugh. Click on either link to find out more information, to connect with other writers, or to participate.
Participation is the word to ponder. What are all the places where you participate in your life? Do you feel like you're a full member, a newbie, or someone who is on the fringes? As I've watched my kids progress through school and various activities, I see how it goes from "Everyone gets to play," to "Only the select few, the best of the best, will be allowed on the field." When you're little, people seem to be rooting for you no matter what. Simply trying is rewarded. Standing up front and waving a ribbon is a great act. The older you get, the harsher the judgement. The crowd might forgive a few missed baskets, clunker notes, or slips in the routine when you're still in the learning process. But, once you hit a certain age, or even size, expectations become rigid. We applaud the perceived "flawless" performances. Only the most polished are allowed to play or perform. All others are kept on the sidelines, invited to be helpers and spectators. 
I run a theatre program for kids in the Brainerd lakes area. I do workshops. I don't do published plays where the cast is limited. I don't do shows where there is one star, princess, or just a select few who get lines. I do workshops where everyone gets to play. Sure, some kids might have more to do on stage because their skill and confidence are higher, but no one is left to watch the whole show from the sidelines. Participating in the arts means that everyone gets a chance to learn the skill and to show someone what they've accomplished. Yes, some people will get a bigger audience, but no one is left out.
The people who organize the Insecure Writer's Support Group are starting to ask questions. This is good. It keeps us thinking, improving, and participating. This month's question is:  What was your very first piece of writing as an aspiring writer? Where is it now? Collecting dust or has it been published?
My answer: I wrote a historical novel which I titled Hiding from Evil Eyes, set in Nazi Germany, early in the war against the Jews. I have a scene from Krystallnacht (the night of broken glass, November 1938) near the beginning of the book. Two kids, a brother and sister, are trying to find their way to Switzerland where they hope to meet up with their mother. I read tons and tons of books set during that time, mostly from survivors. It was fascinating to read how people survived the ordeal and lived to tell their stories. I think what I needed to do was process this giant evil. I needed to see the good in people who would help the outcasts at a risk to their own safety, even endangering their own families. My book is not special enough. It's a sweet story of kids hiding, using their resources, and finding their way. It's middle grade, so I didn't have to write about all the horrors. That book is in a drawer, so to speak, and will never be published.
I do not regret all the time I put into researching, writing, work-shopping, and revising that book. I learned so much while I was participating in the process. I now write plays, articles, and gobs and gobs of blog posts. I am a writer who participates in life. How about you?
Go. Create. Inspire!
Journaling Promp: Where are you in your creative life? In what ways are you participating? 
If you're looking for a good TED talk to watch while eating your lunch (that's something I like to do), check out this one by Daniel Libeskind, on architecture, taking risks in your creative field, and participating in the creation.