We had a special mission this year to remember friends who had passed. Friends who loved to ride, and were especially drawn to the Hills. The Biker Chef says that there are places of power in our Earthly world. He says he feels it in the Spearfish Canyon, in the Roughlock Falls, and in the wind and winding roads. We took Nemo road to ride with remembrance for a friend. We were looking for a place to stop where we could pause a moment and honor our friends. We turned up a dirt road and found ourselves at the entrance of Nemo Cemetery. How appropriate. After spending a little time there talking about the dearly departed, the rides together, and the memories, we rode on to Custer, SD where we spent the night.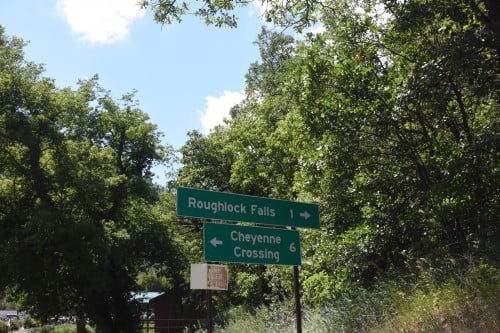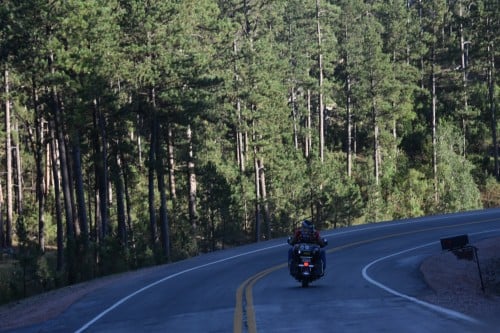 We stayed at the Rock Crest Lodge which is very nice, and not over-priced as so many places are during the Rally. The bed was comfortable, the room clean, and staff friendly. We asked where they would recommend a nice dinner, and they directed us to the Buglin' Bull Restaurant. I had elk medallions with butternut squash ravioli. The Biker Chef had a chicken sandwich, although that was nothin' special. They served fresh bread and a delicious salad in a rustic atmosphere. I thought the elk and ravioli were delicious. 
Good Day. Feeling nostalgic.
Day #3 was a little rough.