Quote of the Day: Mary, Mary, quite contrary, how does your garden grow? 
The Biker Chef has been singing this chant every day for the past three weeks. Since we've had above average rainfalls this July, plus some humid weather, and enough sunshine to stimulate growth, my garden is growing inches by the minute! I wanted to post a few pictures mid-season.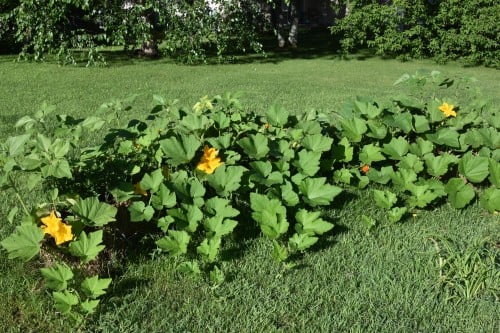 We put four straw bales in the front yard this year. The neighbors might have wondered what the heck we were doing, but these pumpkin and squash blossoms should clear up the questions.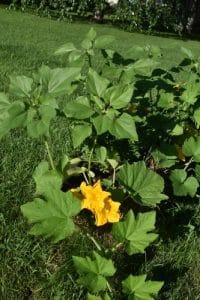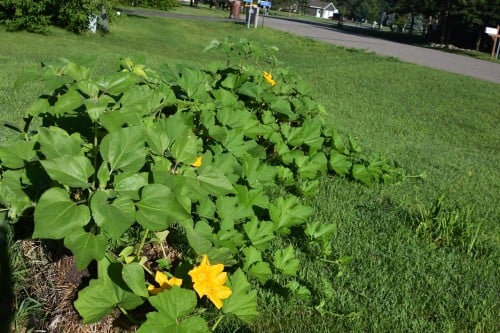 We also have Marigolds hiding under those leaves, and Sunflowers ready to start blooming any time. This should be a lovely fall display by the time school starts in September!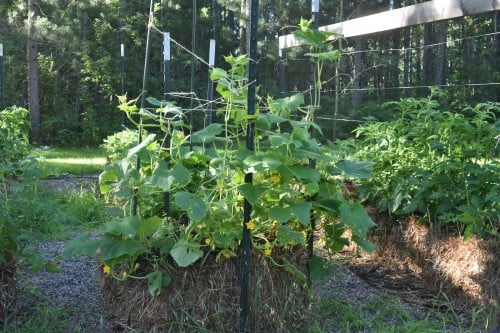 The bales in the backyard. That viney cluster is full of blooms that will become cucumbers. Pickles anyone? The bushy plants on the right will be tomatoes, and we also have a bunch of pepper plants. The shorter crops are towards the back.
You can read more about our Straw Bale Gardening adventures in the next Her Voice magazine, which will be out mid-August. I'll post more photos after that, and into the fall. I'm curious what kind of bumper crop we'll be getting!
Go. Create. Inspire! And, eat your veggies!