I am participating in the Blogging from A to Z Challenge. My theme is open-ended. My goal is to write daily posts using each letter of the alphabet in April (Sundays off for good behavior and to make it work for the alphabet). I'll be
writing family stories, memoir or journal prompts, reviews about theatre and food, maybe a visit from my sock puppet characters Millie and Willie, and using photos I've taken along the way. Enjoy!
My favorite day of our trip to the Hawaiian Islands was the Wednesday that we were on Kauai. We drove up to the Waimea Canyon, which is gorgeous. The drive was lovely, the company delightful. I'll let the pictures help me tell the story.
All of the overlooks were accessible, lots of ramps, and you could park close. The trails and walks had varying degrees of challenges.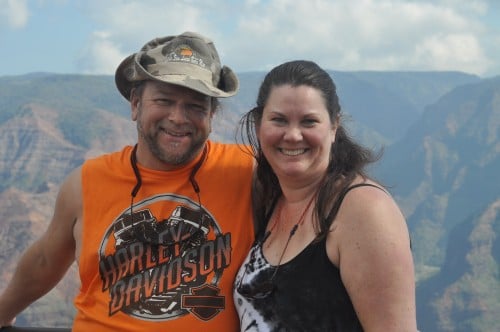 After driving and looking at the canyon past noon, we were hungry and headed to a little town that turned out to be the best place to eat and shop. We ate at Bobbie's Restaurant where Tenlee, who was serving us, told us that on Friday evenings, they have an art walk, and the vendors put tables out on the sidewalk. That would have been fun, but we were leaving on Friday. Next time.
We had the best lunch of the trip at Bobbie's Restaurant, and I found a wonderful gift shop that had reasonable prices.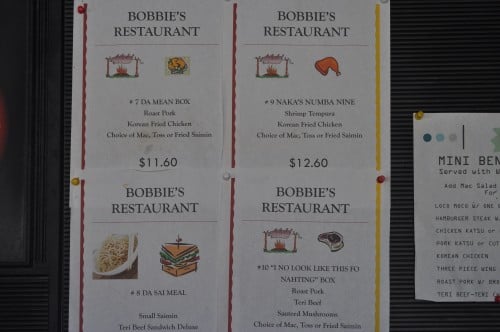 My combo plate had the teriyaki beef, shrimp tempura, fried Saimin, and fried fish.
I bought most of my souvenirs at the gift shop here. If we ever get back to Kauai, we'll be sure to go to Hanapepe on a Friday evening to check out the art, the food, and the fun.
Go. Create. Inspire!
Journaling Prompt: What's a favorite local food place that you would recommend to a guest in your town?