Quote of the Day: We keep moving forward, opening new doors, and doing new things, because we're curious and curiosity keeps leading us down new paths. Walt Disney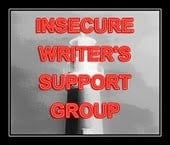 This will be a short post as I am away from home right now, but wanted to contribute to the IWSG this month, hosted by the famous Alex J. Cavanaugh. They will be announcing the winners on the Insecure Writer's Support Group blog for the short fiction contest that I contributed to a couple months ago. I stretched myself out of my usual genre/writing experience and wrote an alternative universe/sci-fi type piece. It was fun to do. I was inspired by a mystical photo I found on Pinterest of an abandoned roller-coaster. My insecurity? Well, it's telling people I took a chance on this writing prompt, rose the to challenge, and now we can all see what the results are! I'll post about it when it goes live. (My story was not selected. Congratulations to the winners! I'm glad I wrote something new for the contest. It was fun.)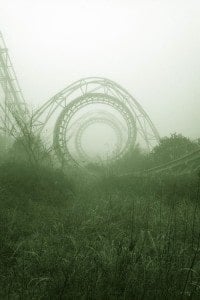 So, my words of encouragement are, Do something a little different. It's the new year, why not try a new form of storytelling, or even a new art form? I'm teaching a play writing class for the first time, and I'm quite excited! I've already had several people contact me about the class. It's for kids in middle school and high school in my area. I say, that a cue from the youngsters who are also trying something new by taking this class, practicing their writing skills, exploring their creativity, and making new friends.
Here's to a year of evolving! (That's my one word for 2016).
Go. Create. Inspire!
Journaling Prompt: What's something new you'd like to try or do in the new year?