Question of the Month: Who would play you in a movie of your life?  On the first Monday of each month, bloggers like me who have signed up, answer a Question of the Month, posted and hosted by Michael over at A Life Examined. Go to his blog to read more, find more bloggers participating, or sign up yourself!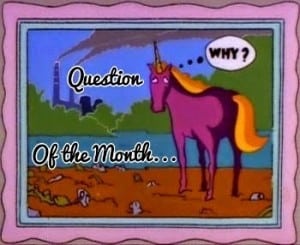 This question was just as easy as last month's question (What has been your favorite job?). When I was performing my play Coffee Shop Confessions, two of the younger actresses in the cast told me that I reminded them of Lauren Graham, whom they especially love in Gilmore Girls. I had never watched Gilmore Girls. Then, while I was having coffee in real life with my Mothers of Multiples friends, a couple of them said that I reminded them of Lauren Graham, whom they had been watching, and loving, in Parenthood. I had never watched Parenthood. (I know. Where have I been?) Well, then I got Netflix and tried out a couple episodes of each and yes, I'll have to agree there is some resemblance. Turns out, I really like Parenthood. Sad that it's off the air, now. But, I can revisit it on the 'Flix."
Another friend of mine also told me that I look like her. He went to college with Peter Krause who plays Adam in Parenthood, who is dating Lauren in real life. Peter was born in Alexandria, MN, not far from where I live and attend a family camp every year. (Ah, now, I'm seeing the connections.)
I think Lauren is a great actress. In both shows mentioned above, she is a single mother, a little neurotic, funny, sexy, and caring. I especially like her character in Parenthood. I'm flattered that people see some resemblance of her in me. I hope she gets more interesting roles in television and film now that Parenthood is off the air.
I'll continue to write plays, direct children's theatre, and watch Netflix.
Go. Create. Inspire!
Journaling Prompt: Do you look like any celebrities? Do you have a doppelganger anywhere?