Quote of the Day: What's the best job you've ever had?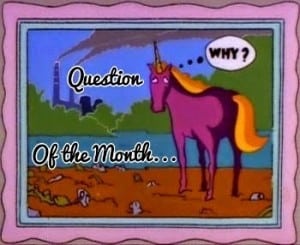 I'm participating in this blog hop hosted by Michael at A Life Examined. Visit his blog to read more about the blog hop, find other bloggers participating, or to sign up.
This is an easy one. I am self-employed as a freelance writer, piano and theatre arts teacher. In essence, I have created my own job. I was born a teacher. I played school when I was little. I volunteered to help teach Sunday School and Bible School when I was in upper elementary. I tutored students throughout my own years of schooling, and have a degree in education. My first formal teaching jobs were teaching high school English and German. Once I had my own kids, I started teaching piano lessons out of my home. As my boy Eric said, "That way you can still watch over us." I have a deep love of learning and delight in watching kids learn, and interacting with them. Private piano lessons create a special bond between teacher and student as you work side by side, one on one, usually for many years. You develop a close relationship.
I also teach theatre workshops for kids in the Brainerd lakes area. Patrick Spradlin, theatre director at Central Lakes College, heard that I was trying to offer these classes locally and invited me to use the space at the college. Jean, his assistant, handles the advertising and registration, and they provide the space. I come in and teach the classes. We start with a story prompt from me, and take off from there. A couple moms described it best, "You give them the outline, and they fill in the details." The next class starts September 17, 2015. The theme and title: A funny thing happened on the way home from school. I am inspired by the title from the musical A Funny Thing Happened on the Way to the Forum. My blurb: What might happen on a bus ride that turns into a train wreck, or when curious students stray off their usual path? Could they find themselves in some other time or place? You can read more about the workshops here.
Thanks, Michael, for this great question. I look forward to reading the other bloggers' responses.
Go. Create. Inspire!
Journaling Prompt: What is one of your favorite jobs?