Quote of the Day: We must believe that we are gifted for something, and that this thing, at whatever cost, must be attained. – Marie Curie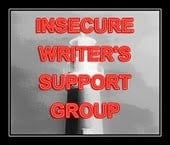 Today is the first Wednesday of the month where those of us who are part of the Insecure Writer's Support Group post about our insecurities and offer support and encouragement to other writers and creative types. If you'd like to read more blogs on this, or join, go to their website, or visit the founder Alex J. Cavanaugh. 
One evening when my boy Charlie was about 10 years old, he sat on the floor of my bedroom next to the bookshelves, trying to find something to read. His most oft used phrase is, "Mom, I finished my book. Now, what should I read?" I love it, but sometimes, I'm out of ideas, or books that he'd like. He's 15 now, and asked if he and his twin brother could order "a whole bunch of books" for their birthday. Of course, I said, "Yes!" Anyway, while he was looking for a book, he looked up at me and said, "I believe that everyone is here (on Earth) to do something grand. Or, maybe their supposed to have kids, and their kids will do something grand." 
I think of his words whenever I start to get a little wobbly in my confidence. I have wondered, at times, does what I'm doing even matter? Who cares, anyway, what this middle-aged mom writes about? Is there really a point to this? Am I wasting my time?
How do we really know if what we've said, done, or written has made a difference? Sometimes, we get a little feedback from students, blog comments, people might say something if they read an article you've written. When I had my play performed locally, I felt a profound shift, like I had done something grand. 
I want to feel that again.
How about you, my comrades in creativity? Have you ever felt that you've done something grand? Keep doing what you're doing, work hard, put yourself out there, and it will happen.
I'm keeping this post short this month. I'm traveling and won't be able to visit blogs much until I get home. So, thanks for stopping by, and I'll leave a note on your doorstep when I'm back in good WiFi territory! You can see highlights of our motorcycle trip on my Play off the Page facebook page. I'll have posts about it when I return under the heading Ride off the Page on this same website.
Go. Create. Inspire!
Journaling Prompt: What grand things do you hope to accomplish? Been on any grad adventures?