I waited a couple weeks to take photos and post about our straw bale garden. It is really taking off, now. The plants really like this warmer, humid weather. The tomato plants on the far left that were squished by the large tree branch seem to have bounced back. The board across the top had broken the fall enough, and we removed it the next day. I'll post the pictures.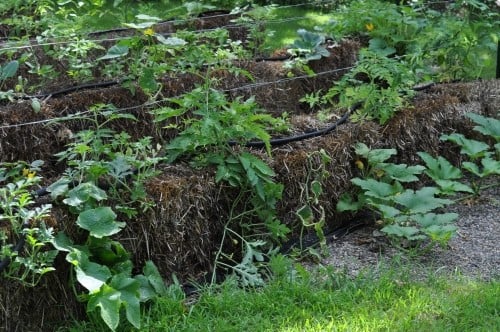 The vining plants are starting to either creep up the wires (with a little help from us), or crawl along the rows. Flowers are popping out on them. I hope we get lots of pumpkins!
I'm having visions of pumpkin carving, decorating, even eating pie or pumpkin bars with the fruit.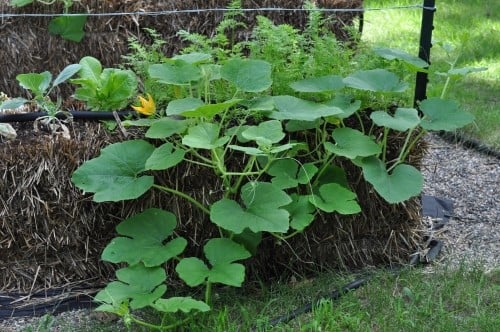 The carrots on top of this bale need thinning. I pulled up one with a tiny nibble of carrot.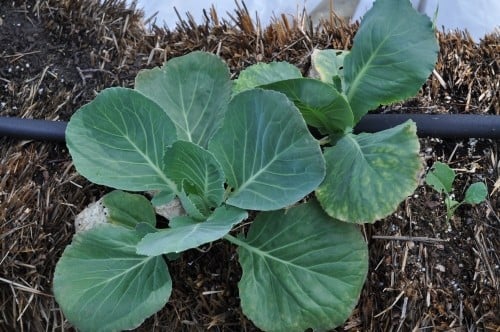 A couple healthy looking cabbage. A few don't look as hot.
After I took this photo, I ate those guys. Mmm. Fresh peas out of the garden. Delish!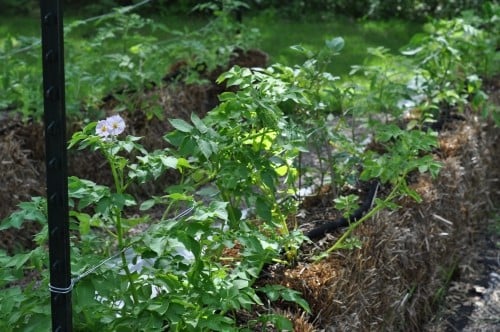 The potato plants are flowering and the tomatoes and peppers are starting to get tiny fruit on them.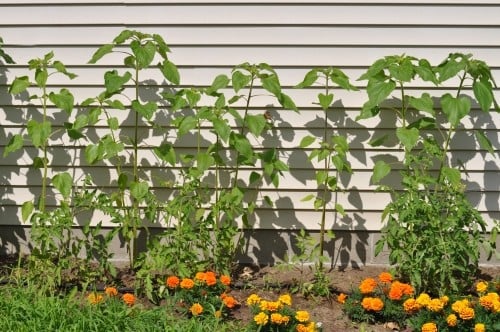 It's fun for me to watch this section of plants grow alongside the wall of the garage. Marigolds in front. Tomatoes in the second row, and sunflowers at the back. When we return from our Ride to the Rally in Sturgis, SD, I expect to see the blooms of the sunflowers. We have soaker hoses set up on a timer, so they should be okay for watering. Also, my sister will be checking on the place, maybe even stay here some of the time with the cat, and she'll be able to harvest any fruits or veggies that are ready before we return.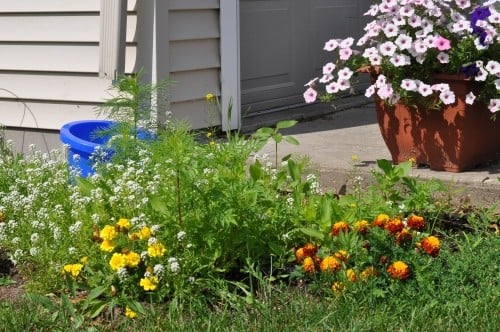 And, then, there are the wild flowers. I can't wait to see all their colors in a couple weeks!