During the month of April, I participate in the Blogging from A to Z Challenge. That is 26 posts in one month, for each letter of the alphabet, time off for good behavior on Sundays. Over 1800 bloggers are participating this year. Last I checked, I was #840. This year, Millie and Willie Cottonpoly, my sock puppet creations, are here to tell you their story and share reviews, ideas, and inspiration with you. They're also helping to teach theatre classes for kids in the Brainerd area, and continue to view and review theatre productions and some books. This retired couple doesn't just sit around watching reruns on MeTv. (Although, Willie does like to put up his feet whenever Petticoat Junction comes on. It's that sound of the train whistle. Millie makes no apologies for watching the Lassie marathon while holding her dog Tillie on her lap.)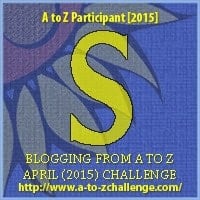 S is for Spring Recital for our voice and piano students. My sister Joy and I combine our studios for the recital. That's always fun because she has voice students, as well as piano students, and everyone gets to hear a nice variety of song selections, from beginners to accomplished musicians. I'm just going to go ahead and be a mom and brag a little. My boy Zach sang a solo called Abendemfindung by Mozart. He sang it in German, and I was his accompanist. I'll have to tell you, all the practicing and playing that I've done through the years has come to that moment when I could play for my son. I'll include the video clip, if you're interested. I'm also including the one of my most advanced piano student. Marissa playing Mozart. She has really grown as a musician, and I am so proud of her!
Willie: The Spring Recital is my favorite day of the year.
Millie: I agree, Willie. It's fun to hear how much those young musicians grow and learn year by year, and the ones who've recently begun playing, are just darling.
Willie: We sang Happy Birthday to one of the kids, and his accompanist was playing at his first recital!
Millie: That was the most precious part of the recital.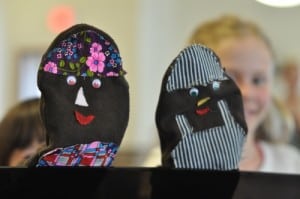 Willie: They're all so brave to get up there and play for all those people, including some of the residents of the assisted living center.
Millie: They all kept their poise so well.
Willie: I was tapping my toes the entire time.
Millie: I can hardly wait until next year.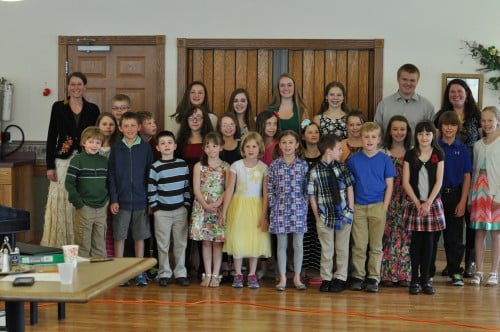 Go. Create. Inspire!
Journaling Prompt: Have you ever played, or sung, in a recital?