Quote of the Day: "Things may happen and often do to people as brainy and footsy as you"
― Dr. Seuss, Oh, The Places You'll Go!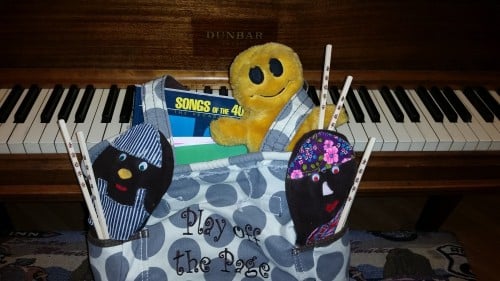 Willie: Millie, I'm nervous.
Millie: Well, I'll have to say, I have a few butterflies in my stomach, too, Willie. It's the first day of class jitters.
Mr. Happy: I'm happy. I can't wait to meet all the kids who are coming to our Theatre class.
Willie: What if one of them steps on my foot?
Millie: They will be excited, Willie. You'll just have to watch your step.
Mr. Happy: Hey, what are these chopsticks for?
Millie: Oh, Mary has a few tricks up her sleeve. You'll have to stop back to find out what they're doing in class, or come to the performance on the final day.
Willie: The chopsticks are for class? I thought we were going to eat Chinese food.
Millie: No, Willie. They're for class. We needed 22 sets for the elementary kids, and 12 sets of sticks for the middle schoolers.
Mr. Happy: I feel a song coming on.
Millie: You mean the Happy song?
Willie: Well, that one's good, but I always sing my favorite song when I get a little nervous. Here we go, one – two – three. "I've been working on the Railroad, all the live long day…"
Millie: Oh, for Heaven's sake.
I didn't tell the guys, but I have a few jitters, too. The first day of class is always so exciting. I hope the kids have fun, write a great play together, and build some creative and confidence skills along the way.
Go. Create. Inspire!
Journaling Prompt: What do you do when you have the jitters?