Quote of the Day: Whether you think you can, or think you can't, you're right. Henry Ford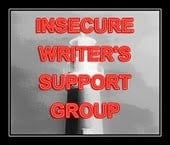 It's the first Wednesday of the month when a large group of us bloggers write a post for the Insecure Writer's Support Group, founded by the amazing Alex J. Cavanaugh. You can check out his blog for more details. You can also go to the IWSG site to learn more and find the link to an ebook that many of us contributed to on writing, marketing, and living the creative life.
I am a huge fan of This American Life, a radio show produced by NPR. I am a relatively new listener. I'd heard about it, but didn't take the time to listen to a full podcast, which lasts about an hour, until I saw someone post about Magic Words (kinda grabs a word girl's attention). They often have several segments to their podcasts, called Acts. In Act 3, the story is about a woman who has dementia, her daughter, and her son-in-law, the actor, who uses improv to help them all cope with the fuzzy existence of one whose mind wanders between the past, present, and a different reality. It was fascinating, not to mention useful in my own research as I write my current play. Then, I popped on Dr. Gilmer and Mr. Hyde, a true crime mystery that I found fascinating. In fact, I started listening to it while on a walk. I was so taken with the story, I did a couple more laps around the neighborhood. I probably scared you away with the "one hour" length of the episodes, but I tell you, it has motivated me to get out and walk. I also listen when I'm driving alone in the car, doing mundane household chores,
or drawing and coloring Zen Tangles in my art journal. I feel like I'm flashing back to old-time radio hour. I plan to start a new knitting project while listening to the next episode.
So what does this have to do with IWSG? In a recent episode, Batman, we learn how true those words are in the above quote. Two women from the show did an experiment where they had two rats, in cages, on their desks. They wrote a sign for the first one that read, "I am a smart rat." For the other one, it said, "I am a stupid rat," and observed how people interacted with the rats. Indeed, they treated them differently, and they responded accordingly. The rest of the episode is an interview with Daniel Kish who is blind, but has never let that get in the way of living a full life, including riding a bicycle! You really need to listen to it to get a full grasp of what is happening. He never once believed that he couldn't do it, or anything, for that matter. He says, "Low expectations hold blind people back." They hold everyone back! It's all in our perception of ourselves and how we accept the perceptions we feel from other people.
As I near the end of my play, I'm feeling the need to hear real people read the parts and give the characters life, as well as offer feedback on the story. Am I insecure? Heck, ya! Am I nervous about the stupid approval/disapproval syndrome? Of course. Am I going to do it anyway? Yes. And, I had to be that confident person who says to herself, "You are a gifted writer who needs to share stories with the world, and the world wants to hear and see them."
Go. Create. Inspire!
Journaling Prompt:  When did you notice that your own attitude about yourself affected the outcome of a situation? Do you do Zen Tangles? Are you a fan of the spin-off from This American Life called "Serial?" Loved it!