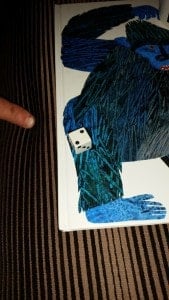 With a literal roll of the die, Melissa is the winner of the family four pack of tickets to see "Snowflake" at The Children's Theatre Company in Minneapolis, MN. Whoo hoo! Thank you to everyone who left a comment and threw your name in the hat. "Snowflake" is playing at CTC through February 22, 2015. They have a wide range of ticket prices and showtimes. This is a story of imagination, playfulness, and compassion. Gayle LaJoye based his character on a homeless man who inspired people in his town. He uses everyday objects in new ways, and both as a person and through his character, LaJoye rises above personal challenges. I will be in the audience for this show next weekend. Come back for the review!
Go. Create. Inspire!
Journaling Prompt:  When have you taken an ordinary object and made into some extraordinary?