Quote of the Day:  Abandoned to the whims of others, we must wander daily through the wish to be loved and the fear of rejection before we can be productive. Categorized "good" or "bad" from birth (a "good" baby does not cry too much) we become so enmeshed with the tenuous threads of approval/disapproval that we are creatively paralyzed. We see with others' eyes and smell with others' noses…Success/failure is a side product of the approval/disapproval syndrome. Trying to succeed or giving in to failure drains us. Viola Spolin, genius of improvisational techniques, theatre, and the psychology of group play/dynamics, from her book Improvisation for the Theater, third edition.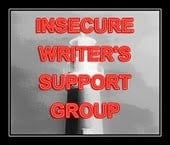 Viola Spolin speaks my language. She boldly names those psychological hang-ups that block us in our creative life. When we worry about approval/disapproval, we truly are paralyzed. Today is the first Wednesday of the month when members of the Insecure Writer's Support Group post their fears and navigate the webosphere in hopes of supporting one another and lifting each other up. Everyone has insecurities at one time or another. That whole approval/disapproval thing seems to be at the heart of it. Visit the founder of this group, Alex J. Cavanaugh, to read more posts on this topic, or join.
After reading a few posts for this month, I realized we were asked to write a short intro about ourselves. I am a piano/theatre teacher in the lakes area of Minnesota. Today, it is very cold! You can skate, even drive on, those frozen lakes! I have four boys, three in high school, one in college, 18 piano students, and numerous theatre students. I play and teach piano, write articles and plays. I hang out with The Biker Chef, and together we ride and write about adventures on the motorcycle (Ride off the Page), and food (Dine off the Page). All other posts fit under the main category Play off the Page, a blog title and motto for life. Here's what I'm working on for 2015 and my insecurity about it!
I started writing my second full length play last year. It's called Grace Notes: Piano Bench Confessions. It is about Grandma Grace who has been a music teacher all her life, touched thousands of lives in her community, provided them with skills, caring one on one instruction, and life experiences through her directing and teaching in the community. Now, she is suffering from dementia. Her daughter Audrey and her grandson C.J. have recently moved in with her to take care of her. It's not going well. As I write this story, those awful self-doubts want to stop me. They are 100% coming from that paralyzing syndrome of "approval/disapproval." When I was writing my first play, Coffee Shop Confessions, in the coffee shop, I would stop, look up, and imagine the "real" theatre types standing behind the windows, banging on them, and laughing at me for my "amateur" attempts. Viola Spolin says, "Approval/disapproval is keeping you from a direct experience." She tells us to get out of our own head, to let ourselves go beyond what we know, to transcend into the spirit world (I'm interpreting and summarizing here.) We have to let all that garbage go. Leave it in the snowbank to freeze and shatter. We can only succeed when we begin to trust our intuition and DO what we are being called to do.
I wrote more scenes despite the insecurities, and started reading Viola Spolin's book. I forgot about the approval/disapproval. I let the story and characters take over. I felt like I was watching my own play develop as I listened to the voices in my head. I even made myself cry. So, you IWSG'ers out there, and those who follow us…
Go. Create. Inspire! And, lose the need for approval/disapproval!
Journaling Prompt:  When has approval/disapproval paralyzed you? How did you overcome it?