Quote of the Day:  "If you can forget about publishing and simply use this time to write, to explore, to discover, if you can put aside any idea of success and instead work on learning who you are and what you have to say, if you can keep trying new things and risking failure, then the chances are very good that you will, indeed, be published." Marion Dane Bauer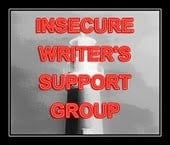 It's that time again. The first Wednesday of the month. Time to share our insecurities or offer words of encouragement or advice about our writing and creative lives. To find out more about the Insecure Writer's Support Group, visit their site, or the founder, Alex J. Cavanaugh. And, special this month: You can also download the ebook that many of us contributed to. Here's the ad:
Tapping into the expertise of over a hundred talented authors from around the globe, The IWSG Guide to Publishing and Beyond contains something for every writer. Whether you are starting out and need tips on the craft of writing, looking for encouragement as an already established author, taking the plunge into self-publishing, or seeking innovative ways to market and promote your work, this guide is a useful tool. Compiled into three key areas of writing, publishing, and marketing, this valuable resource offers inspirational articles, helpful anecdotes, and excellent advice on dos and don'ts that we all wish we knew when we first started out on this writing journey.
ISBN 9781939844088
235 pages, FREE
Find it at Amazon, Barnes and Noble, Kobo, Smashwords,Goodreads.
I'm looking forward to reading more of the advice, tips, and angst of other writers. Sharing our journeys through these IWSG postings, and other writings and conversations, is so important. We are a community, and when we lift each other up, we are a strong community. Just this week, I read an excellent blog post by author Marion Dane Bauer on the writer's journey. She has numerous books in publication, including On My Honor, and her book on writing/memoir A Writer's Story, an excellent read. I met her when she was the main speaker at a children's writer's conference in Minnesota. Attending conferences, especially with children's book authors, is an invaluable experience. If you need encouragement, and a place to feel like you're doing something worthwhile in this world, sign up now. The above quote is from Marion's post this week which is in response to an insecure writer. I recommend you read, A Letter from a Reader. 
Speaking of writing for and working with children, this is a place to feel both real insecurities and genuine love and satisfaction. No other audience is as brutally honest. No other group opens their arms so readily to embrace your creativity and efforts. I taught a theatre class for elementary kids this fall. Twenty energetic youth bounced around in excitement with 20+ great ideas. My job was to harness that enthusiasm in and guide them in writing an original play together. We did it! It's title, Millie and Willie Host Thanksgiving, and they did for their neighbors and numerous animals, both wild and domesticated. 
Go. Create. Inspire!
Journaling Prompt:  What are you feeling insecure about today? How was your Thanksgiving?