Quote of the Day:  "A story never belongs to just one person," she explained to me. "It belongs to every person who has ever told it, and to every person who has ever heard it. And that makes storytelling quite an important thing." from Waiting for Unicorns by Beth Hautala
—Essentially, the idea that stories hold weight, because we are recounting (to ourselves and to others) bits and pieces of human experience. We are reminding each other (through our various art forms) what it means to be alive. 
Beth Hautala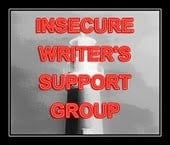 On this first Wednesday in November, I am again participating in the Insecure Writer's Support Group, hosted by Alex J. Cavanaugh. If you'd like to learn more about the group and/or participate, please visit his site. The IWSG administrators are putting together an e-book with writing tips, marketing and publicity, and overall support for writers. I'll let you know when it is available.
This month, I have invited my friend and author Beth Hautala to share some of her story of the bumpy road to publication. Her first middle grade novel will be released January 2015. I was fortunate enough to get an advanced reader copy and already have my review up on Goodreads. My review: Beth Hautala's first middle grade novel, Waiting of Unicorns, is a sweet adventure that takes twelve-year-old Talia, the main character, and her readers into the frozen world of Churchill, Canada. Talia and her father are taking this trip together. They are both grieving the death of Talia's mom, and trying to figure out their relationship with each other, now that mom is gone. Beth takes us through the stages of grief and longing, while always keeping that glimmer of hope somewhere beyond the horizon. Talia's dad is looking for, and researching, whales. Talia is searching for her own sightings of creatures, both real and imagined, and keeps her wishes tucked safely in a jar. I recommend this book to anyone who has experienced loss or separation and kept wishing and hoping and telling stories to make sense of this world.
One month ago, right after I'd posted my submission for the IWSG e-book, Beth and I met at a local coffee shop for a little shop talk. That's when she gave me a copy of Waiting for Unicorns and I learned more of her journey towards publication. Her four-month-old baby, #4, was tucked in the booth next to her and napped through most of our coffee time. When Beth handed me her book, I said, "Does this feel like baby #5?" She said, "Yes," although she started writing the book when Baby #2 was just two weeks old. The gestation of a book is VERY LONG! As we clinked our latte's in celebration, Beth grinned and said, "In some ways it is surreal." She wrote, rewrote, had Beta readers offer advice, did some more editing, then schlepped it out to agents. The rejections started coming in. She'd tried not to take it personally, but when it's your baby, you take it personally. Still, she never gave up. Even when one particularly harsh rejection came in, basically saying, "Scrap it and start over." She grieved. She questioned her gift and her story. She felt heartbroken. Then, one month later, she received that golden ticket. Agent Danielle Chiotti of Upstart Crow Literary said, "Yes." 
In Beth's words: 
I guess the only thing I have to say about that whole process—rejection to signing—is that no part of a writing journey is ever wasted. Hindsight is 20/20, yes. And in the midst of rejection and discouragement I think it's okay to give yourself permission to grieve the loss. However, it's important not to stay there. Move past it and keep pressing into the thing you love—your screenplay, your book, your blog, etc. What you have to say can only be said by you, and it MATTERS. Surround yourself with people who will remind you of that—who will stand in the gap and believe in you when you forget how to believe in yourself. And KEEP WRITING.
As all of you are stumbling through the journey of publication, or success as an artist in any field, remember that you are not alone. Surround yourself with supporters who will pick you up when you feel insecure and unsure. Your story, your art, is valuable. Keep at it. Never give up.
Journaling Prompt:  Where do you keep your wishes? Do you keep them in a jar, or wish upon a star? Do you write them in a journal, or share them out loud?