Quote of the Day:  When we are sure we are on the right road there is no need to plan our journey too far ahead. No need to burden ourselves with doubts and fears as to the obstacles that may bar our progress. We cannot take more than one step at a time. Orison Swett Marden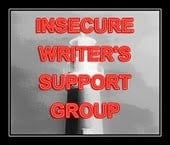 Today, the first Wednesday of the month, is another posting of the Insecure Writer's Support Group, hosted by Alex J. Cavanaugh. It's for anyone who is on a creative journey and needs support. I will keep  my post brief this month as I am on a motorcycle trip with The Biker Chef. It's the annual Motorcycle Rally in Sturgis, SD and what is referred to as "Bike Week" in the hills and beyond. I'm not sure how far and wide we'll travel this year. We're not planning too far ahead. 
Life is full of risks and adventures. Often we need to face those doubts and fears and jump on the bike and go. When you sit down to write, or create some art or music, remember this is your journey. You belong here and what you create has meaning first to you, then to others. 
I probably won't be able to return visits or comments until I return from the trip. So, thanks for stopping by. I hope you are having a wonderful adventure, on the road and off, and that it inspires you to be more!
You can read about our travel adventures under the heading Ride off the Page!
Go. Create. Inspire!
Journaling Prompt:  What's the bravest thing you've ever done?