The Biker Chef is from New Ulm, MN, home of August Schell's Brewing Company, the second oldest family owned brewery in the United States. The oldest is Yuengling Brewery in Pottsville, PA.  Both were founded by German immigrants. We brought some Yuengling home from our trip out to Pittsburgh last January. It might show up on in our Y post.
Schell's Brewery was founded in 1860 by August Schell and brewmeister Jacob Bernhardt. They set up shop along the Cottonwood River. Of course, the water source was necessary, and the landscape gorgeous. They use a deer logo on their label, as inspired by the woods, waters, and wildlife. They used the caverns along the river as a cooler for their beer. Back in the day, they had a tap room which was always open, and many locals dropped by for an endless supply of the brew. This practice was discontinued in the 70's for liability reasons.
In 1862, during the Sioux uprising, a terrible time in Minnesota/Dakota history, the August Schell family stayed in town for protection. Many places were burned during this ordeal, but when the Schell's returned to their home and brewery everything was left intact because of the kindness that their family had shown the native people. The home is still on the property and used for offices and meetings, but the current CEO doesn't live there.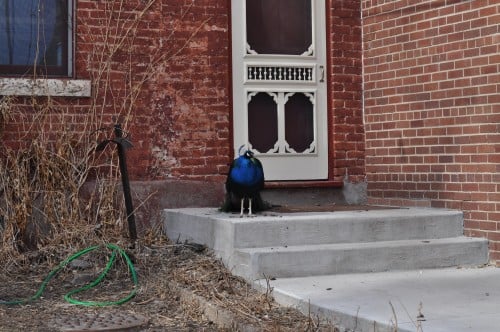 At one point, a family member brought peacocks onto the property, and they still roam freely throughout the grounds of the brewery. The brewery is open for tours every day Memorial Day through Labor Day and weekends during the "off" season. Tours do sell out, so reservations are recommended. Also, they have a tasting in the tap room at the end of the tour, and of course, ID is required. Those who won't be drinking alcohol can have root beer and still hear about the beers, brewery, and history.
The beers we tried during the tasting.
One bottle for each table.
We shared a table with a few men from Germany.
They didn't seem to care for the Light beer.
They said the Firebrick and Maifest were more like their lager which is sweeter, so the ladies prefer it.
I liked the Maifest the best.
The Biker Chef likes their Deer Brand, the original.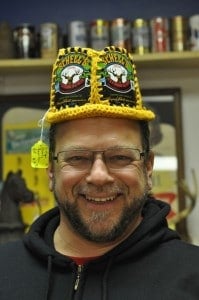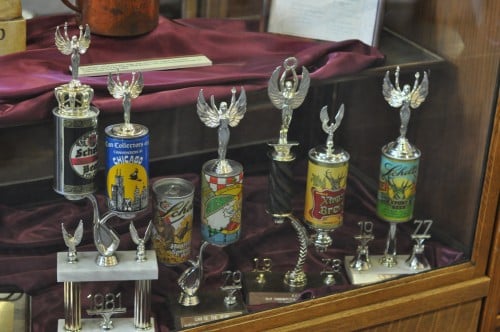 Back in the late 70's The Biker Chef went with his family to Kansas City, MO and Milwaukee, WI during Beer Can Collectors of America (BCCA) conventions. His dad was presented the trophy at the conventions, representing Schell's Brewery from New Ulm, MN. One was for X-Mas Brew and one for Export
One.