Quote of the Day:  The sky is God's canvas.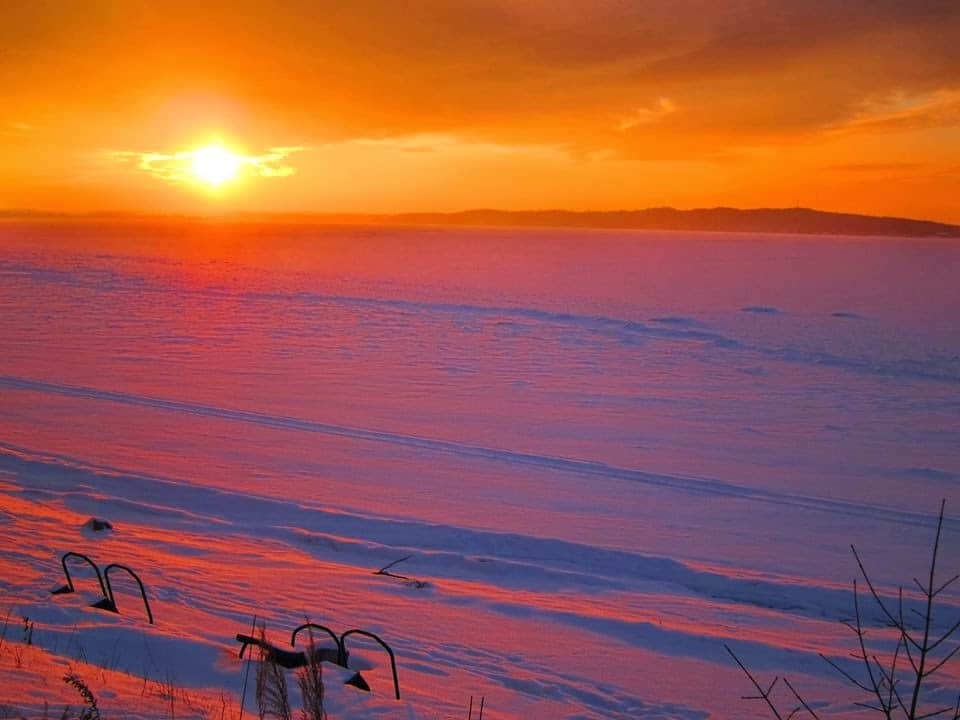 Photo by Joey Halvorson, professional photographer in the Brainerd lakes area.
Today is another posting for the Insecure Writer's Support Group, founded by

Alex J. Cavanaugh

. Go to his site to get involved. It is a great way to connect with other creative spirits who have similar struggles and celebrations.
I needed an inspirational photo for this post. All I could think of was white, white vapors, white roads, white salt on my vehicle, white snow, blinding white everywhere, so I thought that I'd find a snowy path to illustrate this post. Then, I looked at Joey's photos and this one of the orange sunset popped out at me, as if to say, "Ha, even winter is not all white!" God truly does use the sky as a canvas. My friend Roxane often posts sky photos on her facebook page.
The moral of this post: All you need to do for inspiration is look to the sky. 
My piano students are all quite imaginative, readers, of course, writers, some of them, and many love art. We were talking about clouds the other day. One girl saw a dog in the clouds. I told her that the best cloud image I ever saw was of a whale. It covered a large portion of the sky, perfect shape, complete with the wrinkles on the side.
If you're like me, you might be feeling a little schlumpy after the holidays. We've had a loooooooong cold spell here in the Midwest. The kids finally went back to school today after a two week holiday PLUS two more days of school canceled because of extreme cold. On the brighter side, the sun is shining, the furnace works, the car runs, and my words for the new year are prosper and fun. 
Journaling Prompt:  What are some cool cloud images you've seen? Do you take photos of the sky?