Quote of the Day:  I'm seventeen and I'm new here today. The village I come from seems so far away. All of the girls know much more what to say, but I know I have a heart like the sea. A million dreams are in me! Kim from Miss Saigon, currently on tour and playing at The Ordway Performing Arts Center in St. Paul, MN, October 8-13, 2013, created by the team who gave us Les Miserables, Claude-Michel Schonberg and Alain Boubill.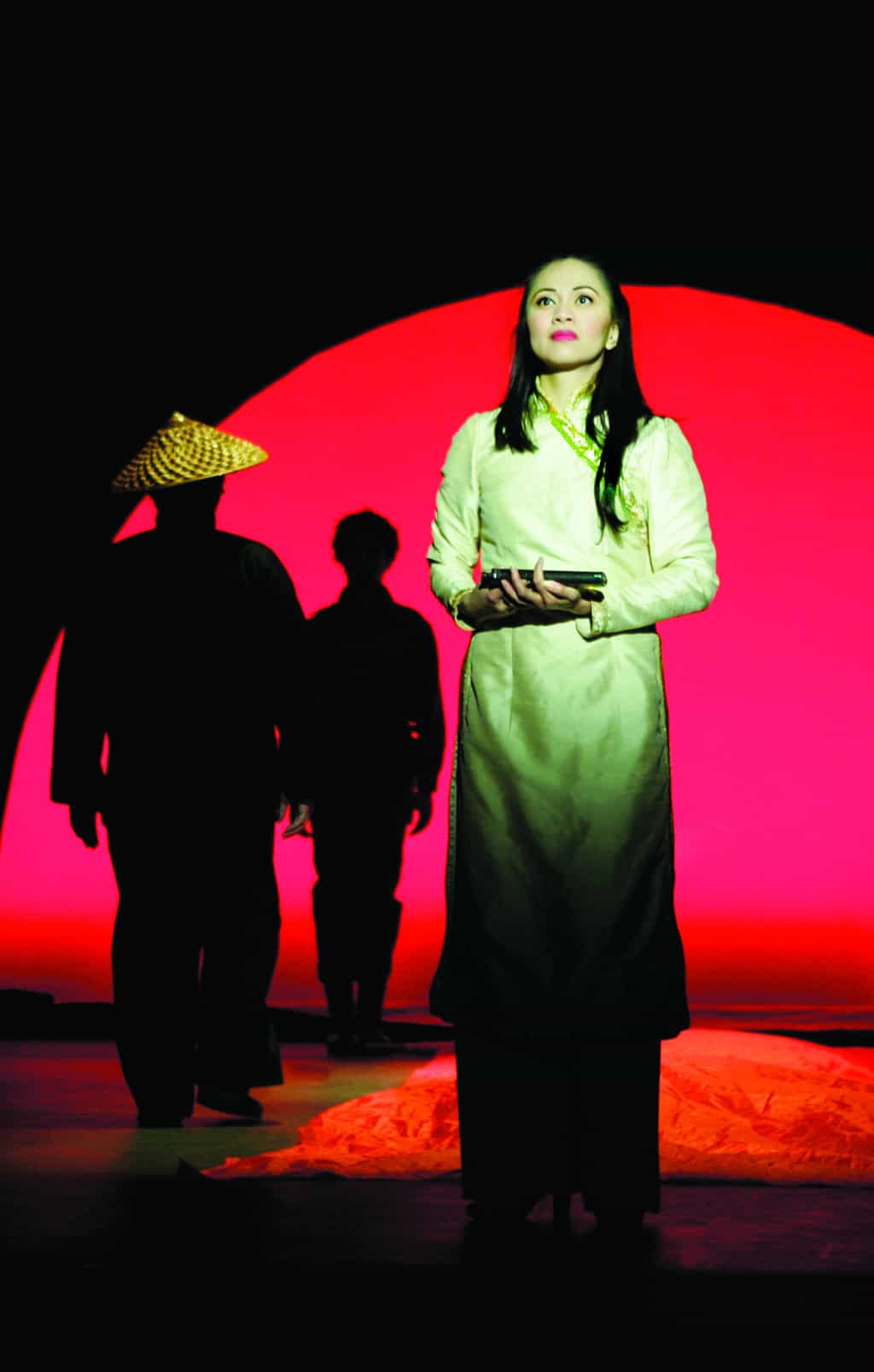 Miss Saigon Photo Credit: Courtesy of the Ordway

Miss Saigon is a love story set in war torn Vietnam, mid-1970's. Two star-crossed lovers cling to each other as the world crumbles into chaos. As the lyrics explain in The Last Night of the World, "In a place that won't let us feel. In a life where nothing seems real. I found you."  Chris, an American G.I, meets Kim, a young Vietnamese girl forced into prostitution. The bond they form in two short weeks gives them each the courage to battle on through the turmoil of the end of the war and its aftermath. Kim waits with unfailing hope that Chris will return for her and their son, but the world is a mess, and then it gets even more complicated.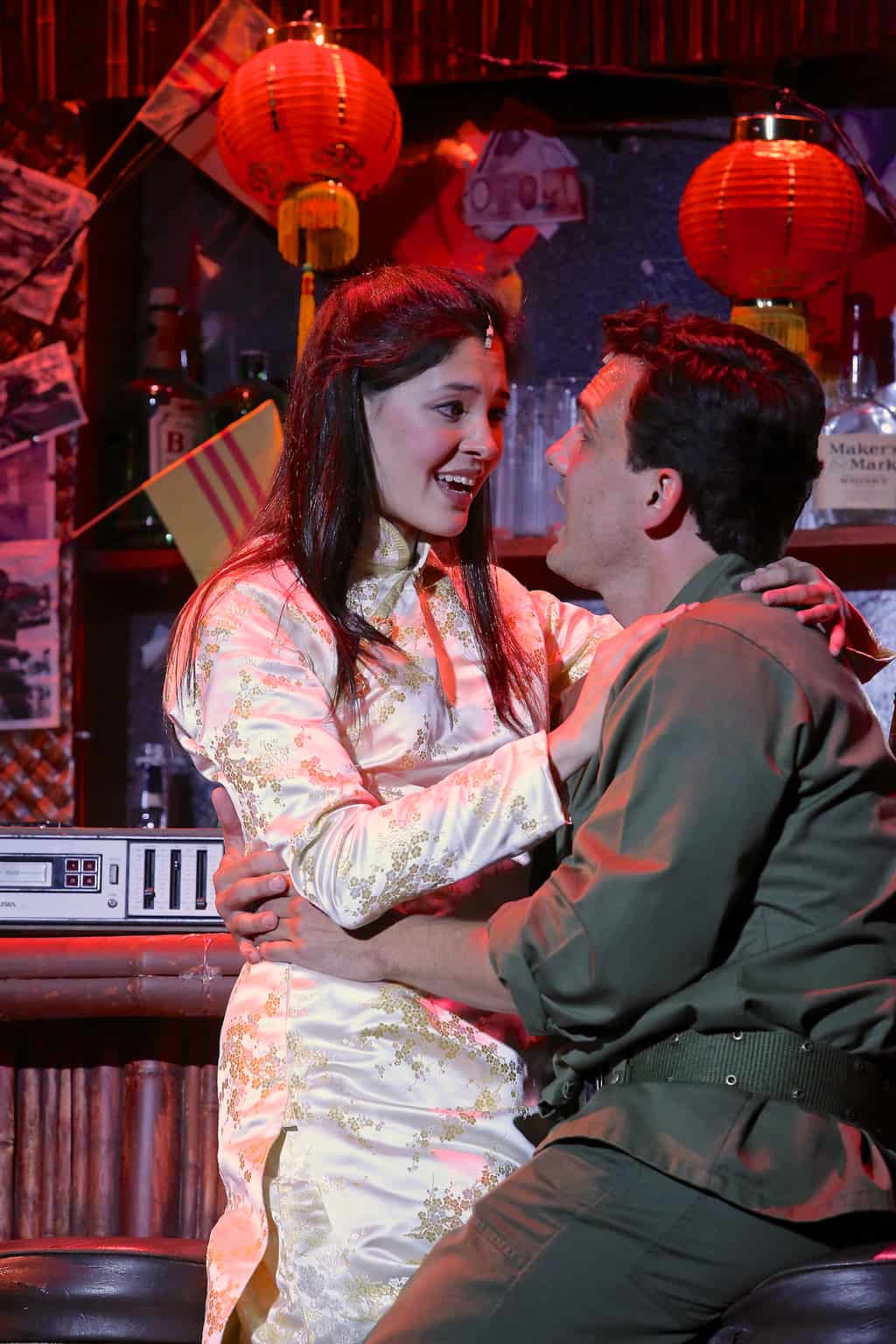 Miss Saigon. Description: Manna Nichols (as Kim) and Charlie Brady (as Chris) in Miss Saigon. Photo Credit: Bob Compton Photography
The story is beautiful and sad. The music gives you the chills, at times feeling like you are in the chaos. Helicopters are coming with a cacophony of sound and people running every which way. Then, in a glimmer of light, Chris and Kim find each other, embrace, and shut the world out for just a little while. A cavern of loss echoes when they are separated.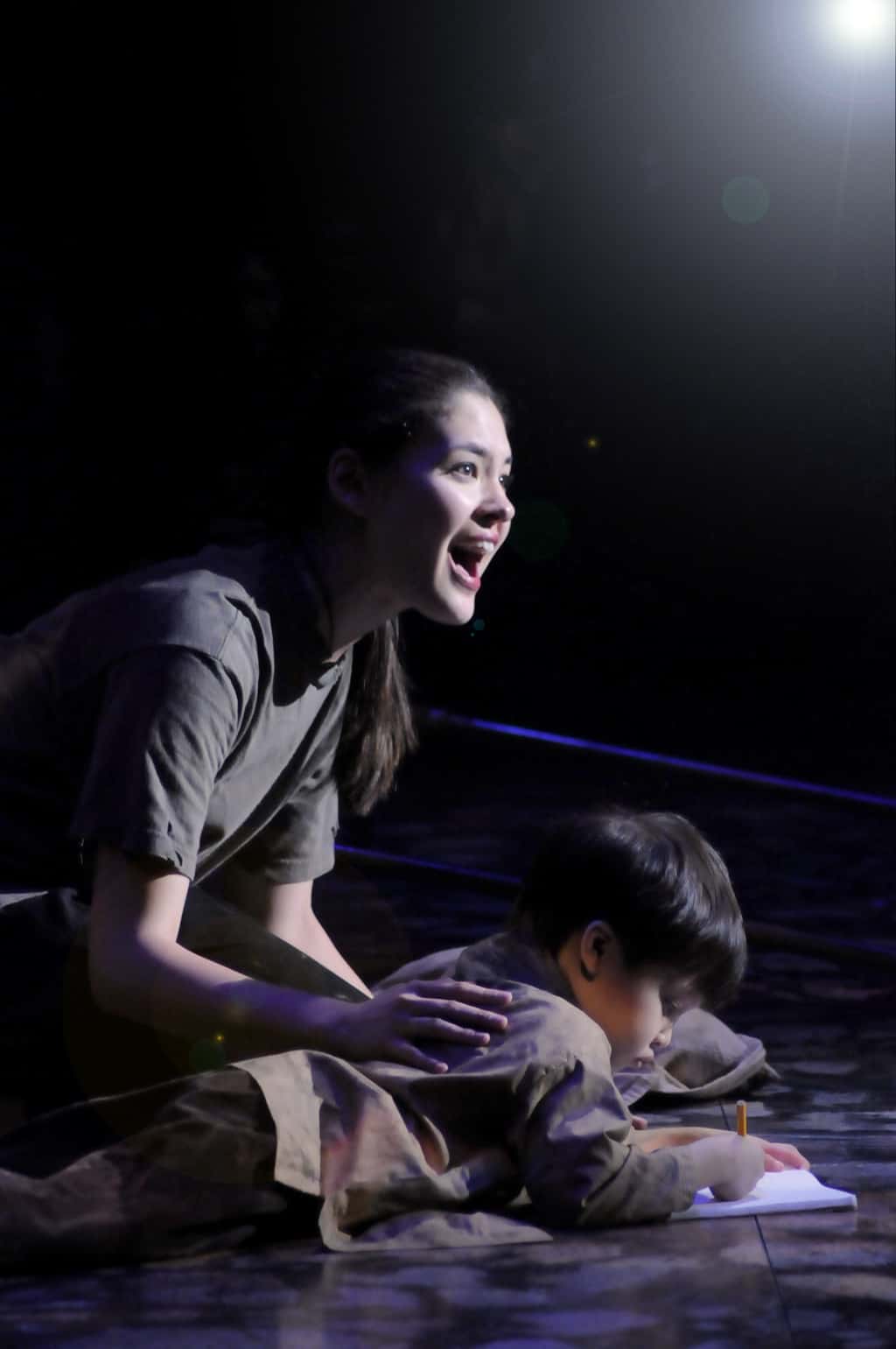 Miss Saigon. Description: Manna Nichols as Kim. Photo Credit: Billy Bustamante
Miss Saigon depicts a time in history when people didn't know if they were going to live another day. Soldiers who might not have ever been around death before watched whole villages get destroyed, and the villagers watched their world disintegrate. Who do you trust? What is real? How do you get away from the madness? I first saw this musical 20 years ago on Broadway in NYC. It was the first musical I'd ever seen that had diversity in the casting and characters. The first time a heavy topic like this was set to music and played out in front of me. It showed me how dark the world can be and how desperate people become, what they'll do out of love, and what a mother will sacrifice to give her child a better life. 
Miss Saigon gives audiences something new to experience. It might not be exactly how some people would have liked it done, but it did break the mold of the typical white European-American characters and story line. As the controversy rages on about this show, we can thank our lucky stars to be living in America where we have freedom of speech, the right to assemble and protest, and freedoms won by those soldiers and leaders who fought for them and all the people from various nations who call this great country home. We all have the right to form our own opinions on anything from banned books to protested plays from our own experiences with them.
My favorite song from Miss Saigon is The Last Night of the World. Have a listen on Youtube, a clip from the Johnny Carson Show with Lea Salonga and Sean McDermott.
Journaling Prompt:  Do you know someone who was in the Vietnam war? Were you, or do you know someone, who has been a protester for any cause?