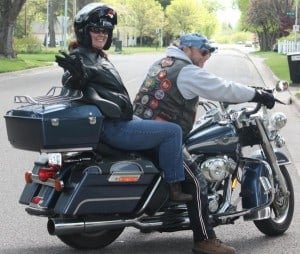 Join us on our journey as I write about my adventures with The Biker Chef from the Sturgis Motorcycle Rally to the Andy Warhohl Museum, blogging from the back of a bike – Harley-Davidson style.
Rider & Writer, exploring life together, one mile at a time.
CLICK HERE to invite us to YOUR destination!