Quote of the Day:  I wonder as I wander out under the sky, how Jesus the savior did come for to die. For poor orn'ry people like you and like I. I wonder as I wander…
(I plan to sing this song on Christmas Eve during the prelude at my church's service. The tune and the words set me to pondering.)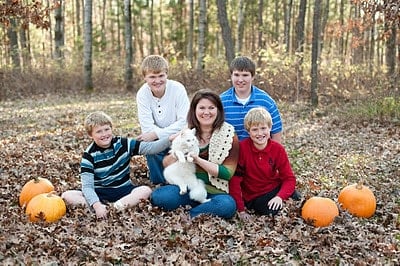 Happy Holidays from me and the boys!
The song, I Wonder as I Wander, has an interesting story. You can read about it in a beautiful picture book by Gwenyth Swain and illustrated by Ronald Himler. John Jacob Niles, who is credited for this song, was a wanderer himself, traveling about collecting folksongs. This one was sung to him by a young girl in Murphy, North Carolina. In the story that Swain describes, the girl and her father are traveling from place to place, telling their story, singing their songs, gathering just enough from the locals to be able to move on. I think they're trying to keep ahead of their pain because the mama in the story has passed, and they're grieving.
We all wander, don't we? And, I wonder…how can we make this a more beautiful stop on the Earth for each other? Here we are celebrating Christmas and other holidays, buying, baking, wrapping, sending. But, are we pausing? Are we living in the moment and cherishing our relationships? It's not all cheer and eggnog just because it's the holidays. Many people feel melancholy from recent changes in their lives. Someone might be missing who usually joins them around the table. And, while we cling to traditions, they can be cause for not being able to move on and make new memories.
We put up an artificial tree this year, for the first time. Bobby commented on it. I said I didn't think I'd ever go fake, but now that I have, I don't plan to go back. I said, "I am kind of a traditionalist." He said, "I wouldn't say that." That gave me pause. Maybe I am someone who can embrace change and do something a new way. (Embrace was my word for the year.)
"Christmas is a state of mind." I believe that quote comes from Kris Kringle in Miracle on 34th Street, one of the many holiday movies I've watched while baking and wrapping and preparing my home for the holidays. 
When the tree goes dark, the wrapping tossed, and the meal cleaned up, what lingers are the words shared, the love felt, and the senses filled with the sights, sounds, smells, and memories of time together with friends and family.
I'll see you back here in the New Year!
Go. Create. Inspire!
Journaling Prompt:  What do you wonder as you wander?